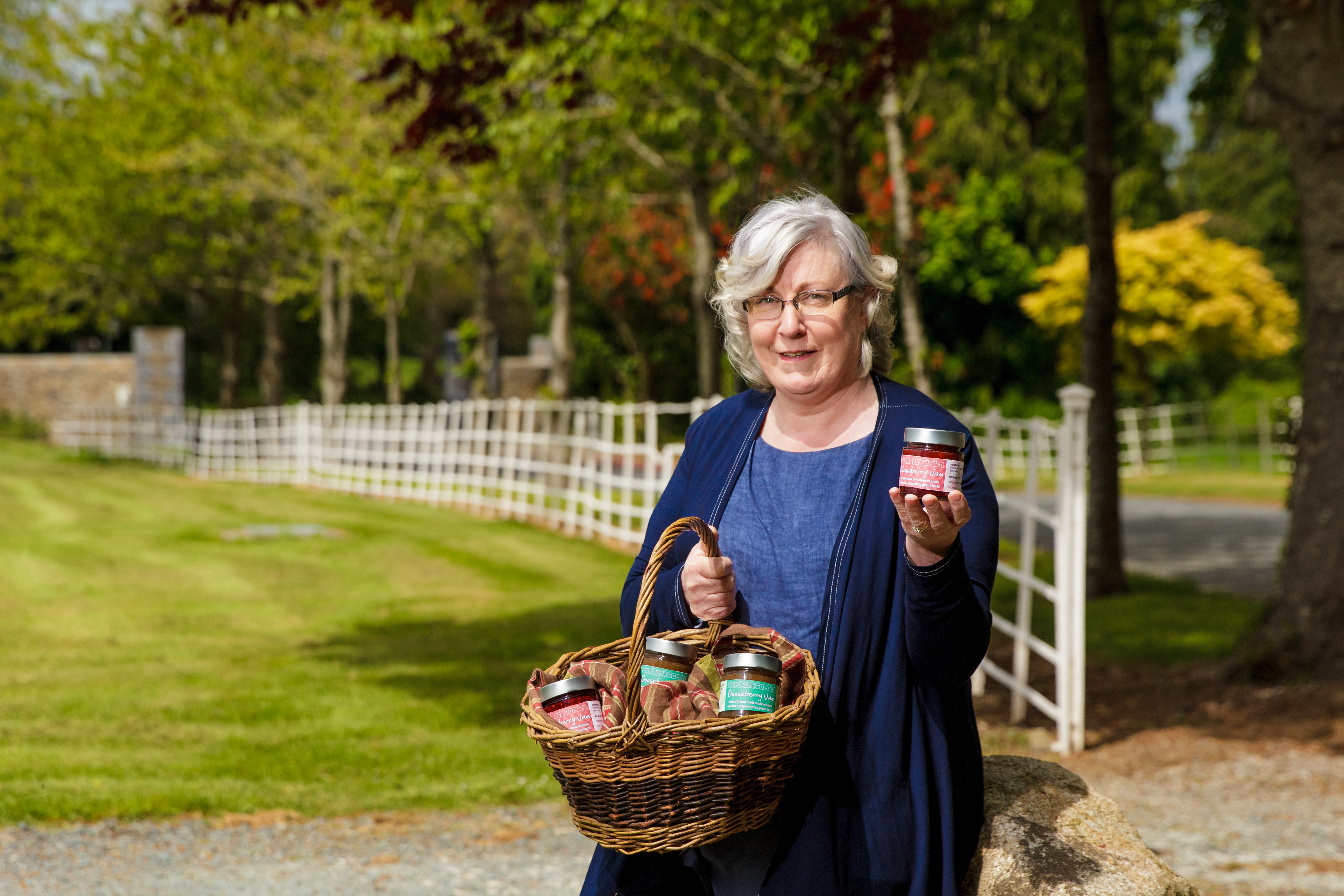 Our Back Garden is located in Kilbranish, Bunclody Co. Wexford ,a beautiful place on the side of Mt Leinster. In 2008 we had time to spare and were looking for a business opportunity, so with my husband Frank we started to grow our own fruit and vegetables and produce our own jams and chutneys. I have sold our produce at local markets and I also sell it in the Farm Cafe in Newtownbarry House. I like trying new combinations and experimenting with new tastes and ingredients.
I have taken part in the Food Academy with Supervalu and Musgraves, and I have found it very helpful. There were times when I felt overwhelmed but with the great help and reassurance of the mentors, everything is possible. During the course we have been taken through all aspects of running a food business and I feel much more confident as a result.
We hope when our business grows we will be able to employ students during the summer months to pick the fruit, meanwhile I will be working fulltime and my husband and daughter will be working part time.