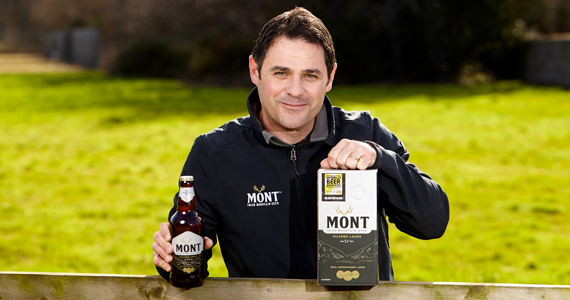 MONT™ 'The Irish Pilsner' was launched in late 2015, after winning GOLD at the Alltech Dublin Craft Beer Cup. MONT™ was founded by ex-Red Bull marketing director Michael Cowan, as Ireland's highest brewery, and only specialist lager brewery, based at Manor Kilbride on the edge of the Wicklow Mountains National Park. MONT is 'great beer tastes better when's its earned, so expect lots for fun brand activations.
In just over two years on the market, MONT™ has won a hatful of international & domestic awards, including two World Beer Awards in 2017, as 'Country Winner' for its Pilsner Lager and its Brand Design. In February 2018, it was named one of Ireland's Top 100 Hot Start-ups, by Enterprise Ireland and The Sunday Business Post.
MONT™ is positioned as 'Ireland's super-premium lager, taking on the big corporate imported lager brands such as Peroni and Tiger. It is stocked in many of Ireland's leading hotel & restaurant venues, including Ballymaloe House and Dylan Hotel, and is now being exported to Europe and Asia, reinforcing our Origin Green credentials as 'Irish Mountain Beer'.