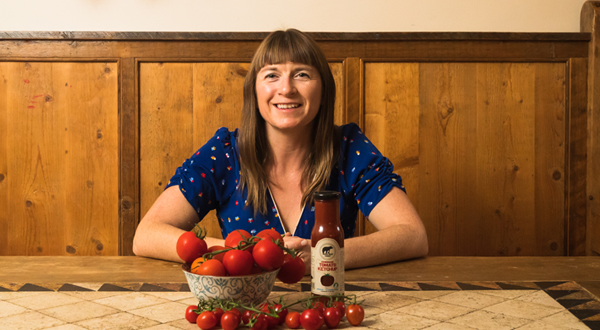 Loretta Kennedy is a mother of three and has a passion for healthy food and healthy living. When she became aware of the amount of sugar in the foods her children love to eat after a visit to her local dentist, she began making her own reduced sugar ketchups. Her ketchups are low in salt, fat free and contain prebiotics. So they are kind to both teeth and tummies.
She also began experimenting with flavours, adding beetroot and roasted garlic to her original flavours. She uses local and organic ingredients where possible.
After finishing Food Academy, SuperValu offered me feedback on my products and saw the potential in one other product of mine which I hadn't completely developed. They have given me the opportunity to trial my product in several SuperValu stores and my own local SuperValu in Glanmire which has been invaluable in terms of the support the staff there have offered me.
My ketchup is hand produced in Cork where I am giving employment to locals in the production process. I use local ingredients when I can and a big component of my ketchup's great taste is the Apple Cider Vinegar I use which is made on The Apple Farm in Tipperary. Having camped there over the years with my children, and bought their wonderful fruits, vinegars and ciders, it is fantastic to now be in a position to support this family business further.