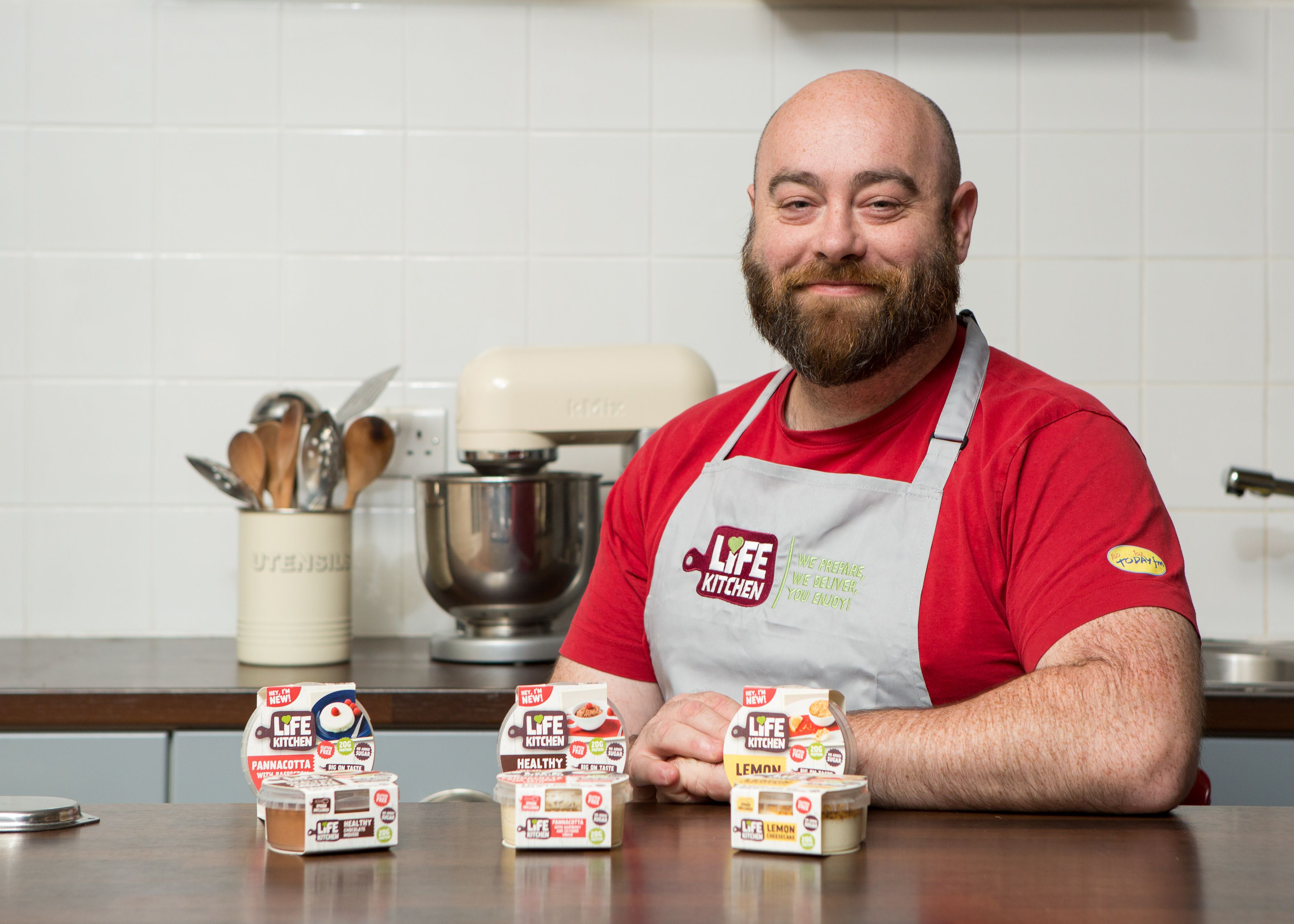 Hi, I'm John. I have a PhD in Science and over 15 years of experience in food technology and biotechnology, in various fields. One of my biggest passions is healthy nutrition – I love getting the most out of food. I wasn't always like that, but you could say that from a very early age I discovered the world of food and was fascinated with it.

I became a vegetarian when I was 11. But 6 months later I was brought to the doctor due to malnutrition. As you can guess – my diet was lacking most of the required nutrients. Since I didn't want to quit being a vegetarian, I had to come up with the solution myself. This was the first step in a long journey, to make healthy and tasty food.

Life Kitchen was born out of a real life need and concern. Making sure our food is healthy and nutritious is not an easy task these days. Our reality and circumstances are constantly changing, and this challenges us to find solutions.
That is where Life Kitchen can help you. All our products are high in protein, made with natural ingredients and are suitable for a range of nutritional needs. We particularly believe that you can have a treat without the guilt!

Life Kitchen are based in Douglas, Cork. Through my experience as a Food Scientist I have identified there is a real need for healthy desserts. With Ireland having the highest percentage of Coeliacs in Europe; people looking for high quality, clean label and convenient sources of protein and finally half the 50+ segment not getting enough protein and suffering from lifestyle related illnesses, there is a market demand for food products to help them manage their nutritional intake.

SuperValu have helped by giving us a Launchpad for our new healthy brand and have been invaluable in providing information on current trends customers are looking for.
Life Kitchen want to improve the health of the nation through our products or through our online coaching and networking groups.
Connect with us on Facebook, Twitter or Instagram or check out our blog full of useful articles written by Dr John Collier himself.