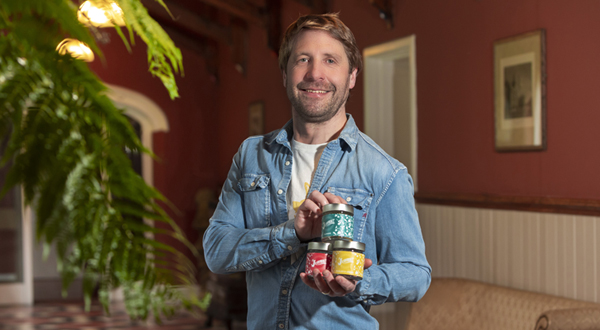 Jackrabbit was established by chef, Ian Marconi.  He wanted to bring something unique to the Irish market and enable people to create delicious, restaurant-quality meals at home.
Ian has worked in some of London's finest restaurants, including the world renowned 'Moro'.  He has brought this training into everything he does.  Attention to detail and complex flavours are key to everything he cooks. On his return to Dublin, Ian set up 'The Paella Guys', an award-winning market business operating 6 markets per week.  At the same time, Ian began running the critically acclaimed 'Parlour Games' pop up restaurants offering 6-7 course fine dining evenings in various venues throughout the city. From all this, came Jackrabbit, a catering company focusing on high end ingredients and cooking presented in an informal, fun way.
This range of multi-use sauces evolved through a distillation of Jackrabbit's most popular dishes.  They are designed to be used raw as a condiment to easily jazz up simple meals at home or simply as a tasty dip.  They can be used as cooking sauces too and once tried, lend themselves to experimentation by home cooks and professionals alike. They are incredibly easy to use; all of the work has been done by Jackrabbit so the flavours are bottled and ready to be applied to your favourite ingredients – making every dinner time stress free and very delicious.