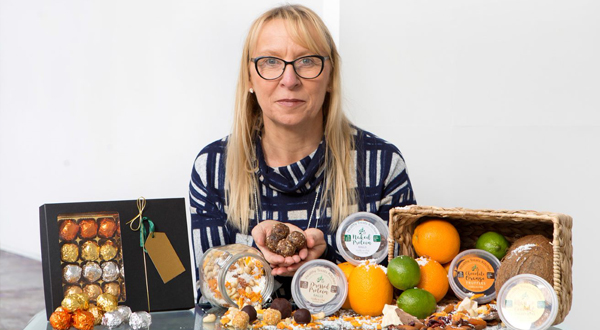 Healthy Treats Kitchen was set up in October 2016 to give the world a tasty, healthy option when a treat is needed.Located in the historical townland of Monivea in County Galway, this beautiful county setting is where Anita has been telling everyone about the benefits of clean eating for the past 4 years.
Her passion for food and natural business acumen led to the creation of these delicious, wheat free, gluten free, dairy free, vegan alternative to the highly processed bars available on the market.
The opportunity to join the SuperValu Food Academy is a dream come true. To work with such a prestigious, community spirited company, is the perfect collaboration for Anita. Local business, care in the community and Value for money are all things that we have in common and is the perfect partnership
Introducing our range of healthy treats, containing nothing more than dried fruit and nuts and seeds. No hidden additives, absolutely no preservatives and a whole bunch of nutritional vitamins, protein, minerals and buckets of taste.
Who knew eating healthily could taste so good? Anita did and now so do you, enjoy!