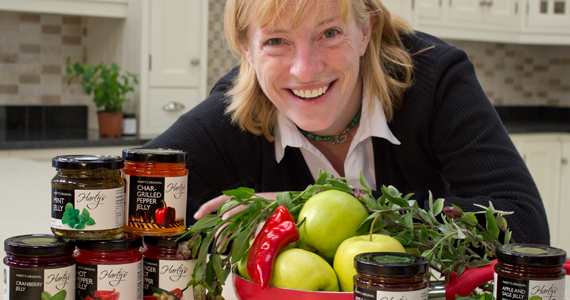 Growing up on a North Kerry Dairy farm, I know all about tasty wholesome food, from growing to producing for the family table. My love of the interaction between food and people has influenced my career path throughout my life. I originally created my savoury jellies in America and in 2009, I thought it was time to share my delicious jellies with our Irish consumers so I started my own business, Harty's, located in Tralee. We have extended our range from the early days to both innovative and traditional jellies to suit our customer's varied tastes.
SuperValu has been supporting Harty's from the outset, helping us to grow and expand our range. We value the support for the individual SuperValu stores through allowing us to meet our customers at in-store tastings and inviting us to join their activities throughout the year. Food Academy is continuing that support through showcasing our range to our existing and new customers on the Food Academy Shelf.
Increasing our business will help create more jobs within Harty's and support the small local businesses that we work in conjunction with.