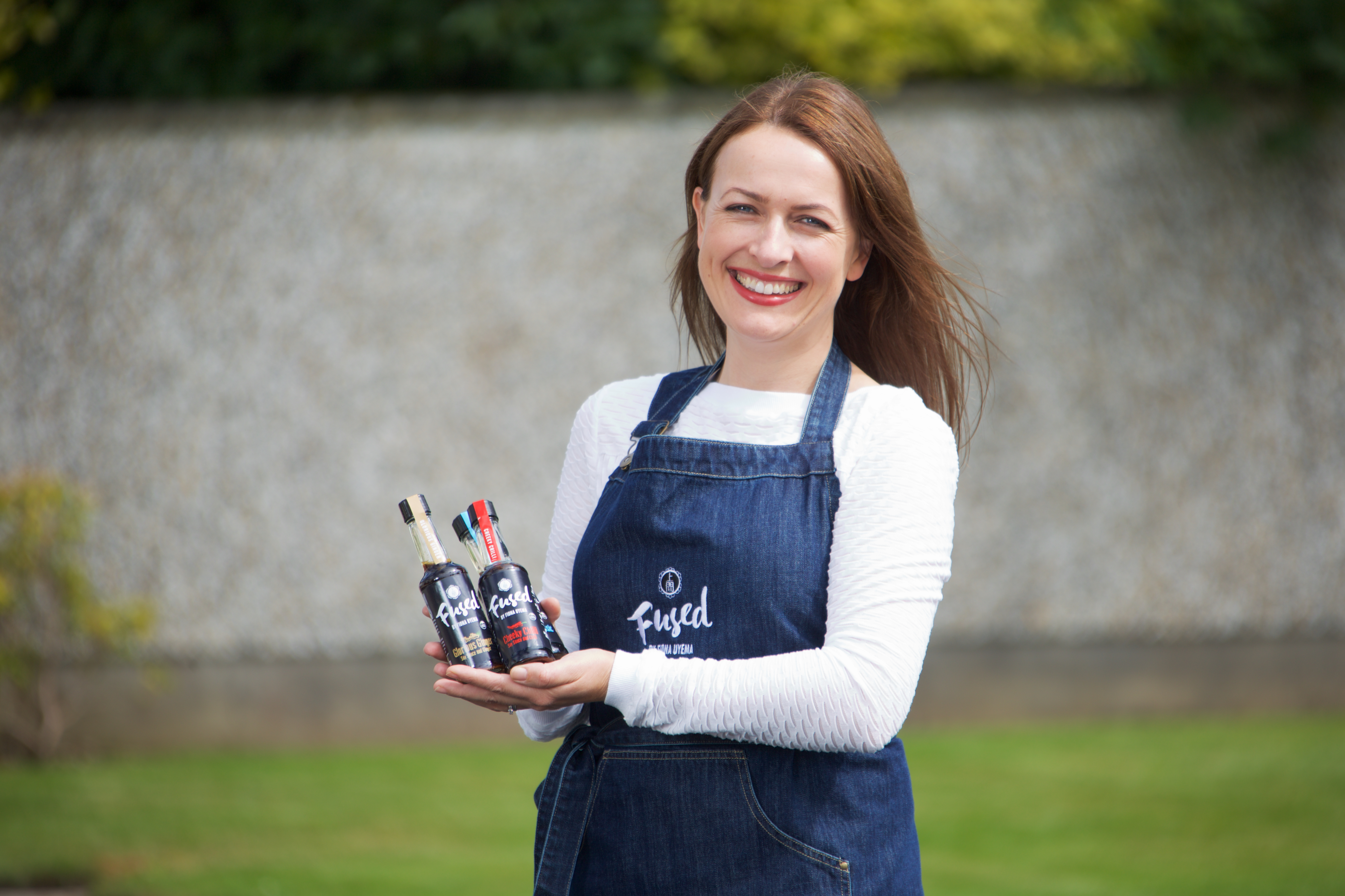 My journey as a Japanese cook, food writer and author began in Dublin City University where I studied Japanese and International Marketing. During my three years living in rural Japan I was completely immersed into the Japanese way of cooking and fell in love with the Japanese diet. Since returning to Ireland I love to introduce people to the benefits of the Japanese diet and way of eating through cooking demonstrations, classes and talks. You'll find me on the Bord Bia's Chef's Food Stage at BLOOM every year fusing local Irish produce and Japanese flavours.
My recipes are regularly featured on newspapers and magazines and my food story has been broadcast on Irish TV and TV screens across the world. My first cookbook "Japanese Food Made Easy" was published in 2015 and introduces easy to follow Japanese style recipes into Irish kitchens. The Irish public has supported and embraced my cooking journey since I started five years ago. They have encouraged me to create a range of my own Japanese inspired food products that they can relate to and trust, allowing them to bring Japanese cooking into their kitchens. 
Fused by Fiona Uyema is a range of healthy and tasty flavoured soy sauces that brings excitement to your everyday cooking. I wanted to create three different flavours with their own personality. Clever Classic, Cheeky Chilli and Glorious Ginger are extremely versatile and can turn a basic dish into a tasty meal within minutes. The range of sauces are made using clean ingredients filled with health benefits and save on time for the busy yet healthy home-cook. My soy sauce range is high in protein with no added sugar, preservatives or additives.
SuperValu's Food Academy is a life changing programme that gives small food producers like me the opportunity to get their product to customers on supermarket shelves. As part of the Food Academy programme, I attended workshops and received one to one mentoring which has equipped me with the skills and knowledge required to successfully launch my own product. I now endeavour to build my brand and create employment in my local community in the coming years which wouldn't have been possible without the support of SuperValu. Launching my own product range as a local producer on SuperValu's Food Academy programme has been a steep learning curve with challenges along the way but it has been worth it to allow me to realise my dream.