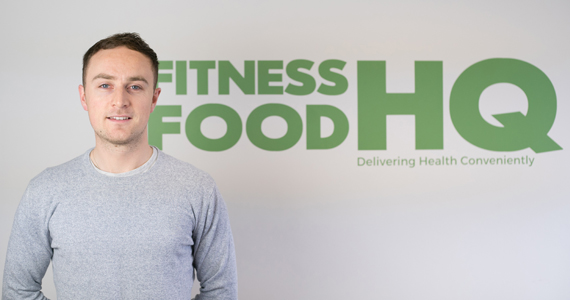 Fitness Food HQ was setup in 2017 in Co.Kildare by David Carey, a 26 year old award winning young entrepreneur. David is an honours graduate of Sport Science & Health from Dublin City University and was voted one of Ireland's Top Young Entrepreneurs. Fitness Food HQ is focused on bringing innovative food & drink products to the mainstream retail market. All products we sell are produced at Fitness Food HQ, which is a brand new state of the art manufacturing & distribution facility in Co.Kildare.
Supervalu has been an amazing support from the beginning of our journey. Offering us listings in our local region initially before scaling us up to regional & national level. The Supervalu Food Academy programs offer invaluable mentoring from industry experts. 
Fitness Food HQ focuses on healthy snacks, porridges & protein fortified drinks. With a strong online brand selling healthy meals that are delivered fresh to your door nationwide. We are a rapidly growing food & drink company that hopes to take on several more employees over the coming months. We would love you to join us on our journey! Also, visit us on facebook, twitter & instagram for more details & let us know what you think about our brand. 
Hector O'Heochagain visited Fitness Food HQ as part of the Food Academy program, click below to see how he got on!
https://www.fitnessfoodhq.com/fitness-food-hq-excelling-food-academy-program/
Check out our website www.FitnessFoodHQ.com to learn more.