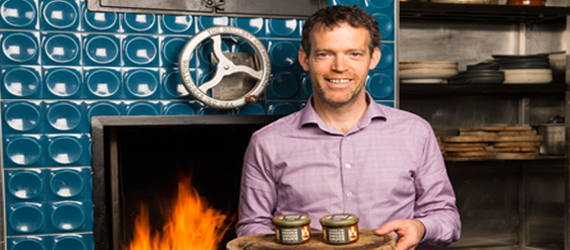 Sauce up your life with our Smokehouse Sauce and Rub!
Our award-winning Smokehouse Sauce started out as a family recipe before being perfected in the kitchens of our award winning restaurant, brewery and smokehouse. Along the way, we kept the love and respect for time and ingredients and are delighted that so many of our customers love the sauce as much as we do.
The versatility of our sauce is amazing. Our friends use it to liven up their sandwiches and to transform their grilled meat and fish dishes. We've had food writers suggest it as a base for a pizza, chefs use it as a cheese relish, customers recommend it as a marinade for pork chops and our kids wolf it down with carrot sticks.
With such positive customer feedback on the sauce on a nightly basis, it became imperative to make the sauce available for home use, allowing our guests to bring a little taste of our restaurant home. Our chefs even insisted we built a shrine to it outside our restaurant, so we did!
As Cork is a place that notices talent, it wasn't long until the sauce and rub became stocked in a number of independent foodie retailers across the city. We are proud members of Supervalu Food Academy and are on sale in stores throughout Munster and independent butchers.
We now have a much better picture as to how retail works because of the Supervalu programme. We have a stronger understanding of what is important to the store owner, the store staff and most importantly the consumer. The Supervalu programme is incredibly comprehensive and we couldn't recommend it highly enough.