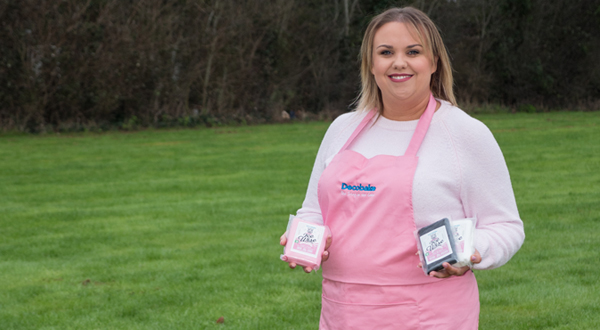 Our "Ice Wise" sugarpaste is noted for its excellent workability and pliability when covering all types of cakes. These excellent characteristics make "Ice Wise" suitable for use by both professionals and beginner cake decorators.
Decobake's "Ice Wise" premium sugarpaste is the first choice of many professional cake makers and cake decorators. It is suitable for wedding cakes and special occasion cakes.
All of our ingredients and packaging materials used in the production process are of the highest quality. All of our suppliers are quality assured. Our sugarpaste production and warehousing facilities are operated to the highest quality standards. This rigorous quality regime means that our "Ice Wise" products are both BRC and Guaranteed Irish certified.
Decobake Ltd is renowned for the quality of the demonstrations and classes which are run on a regular basis at their premises in Clane. Decobake use both in house experts and professional external teachers to deliver these demonstrations and classes. The classes and demonstrations cover the range from novelty cake decoration to full PME professional certification. PME certification is awarded on the satisfactory completion of specific modules of the PME course. The companies own employees have the expertise to carry out in house research and development activity.
Decobake produce a wide range of colours in 250g and 500g pack sizes. The 500g pack size is ideal for covering the cake while the 250g pack size is normally used for cake decorations.