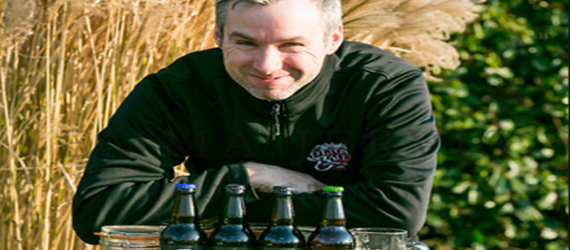 You could say that the origin of our craft brewery lies over a hundred years before we brewed our first ever pint!!!
The story starts when a young Irish emigrant Humphrey J Lynch joins and fights with the union army in the American Civil War. On Humphrey's return to Ireland and his native city, Cork, he founded the landmark and aptly named "Cotton Ball" public house in 1874. The influence from his American adventure is seen in the naming of his pub but we hope some of this spirit also makes it into the craft brewery founded at the same Mayfield site in 2014 (a mere 140 years later!!!).
The pub, a lively and well-loved hostelry, was handed down from Humphrey to his son and his son's son. As the years have passed, public taste has changed from old style beers and a drop of the hard stuff to more modern beers and big brewery offerings. As the renaissance in craft brewing took hold in Ireland, another of Humphrey's descendants (his great, great grandson) decided that a craft brewery would add nicely to the offerings in the pub, and the The Cotton Ball Brewing Company was born. 
Since joining the Food Academy, our brewery has evolved from a Brew Pub producing artisan beers for the Cotton Ball clientele and handful of other outlets in Munster, to a currently expanding brewery that sees its bottled beers on the shelves the length and breadth of the country. We have benefited from mentorship, guidance and professional training. Working with SuperValu has made us lift our game and aim higher. Of course, SuperValu has also meant access to customers. Being able to have direct communication with consumers through in store tastings of our product is a tremendous opportunity for a new and small artisan producer.