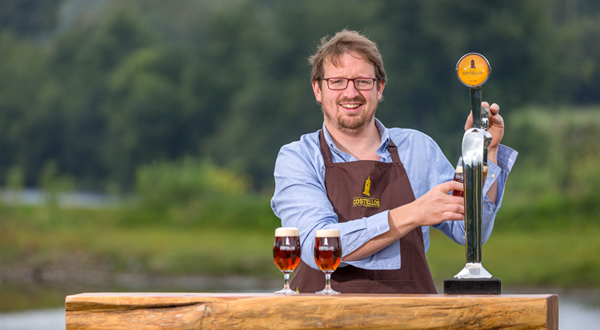 Costello's Brewing Company
Costellos are all about the craft, we started this brewing company to ensure the craft of brewing thrives in our city. We need our brewers as much as we need our butchers, bakers and candlestick makers, or maybe even more.
Costellos Brewing Company is a Kilkenny based brewery crafting beers from the rich brewing heritage of Kilkenny. We produce beers with provenance that appeal to the unique tastes of the Kilkenny Ale drinker.
At Costellos we are passionate about reviving a lost industry in our city. Kilkenny is a globally renowned centre of brewing excellence but this reputation is dying. Uniquely, in Kilkenny we have a complete knowledge of all that is brewing, from our extinct Hop farms to the rolling fields of malting barley and more.
We launched our second product into retail on the back of completing the Supervalu Food Academy. We have seen great growth in this channel through the support of the Supervalu network of stores and their championing of local products.

Costellos
A bright easy drinking red ale available on draught in Kilkenny city & county. This Ale is brewed with caramel malts & traditional hops. At 3.8% it is light and suits a session ale drinker.

Costellos – The Red
A laid back, feet up, goes down easy kind of beer. A bright easy drinking Red Ale brewed with Caramel Malts and Traditional Hops. At 3.8% it is light and suits a session ale drinker.