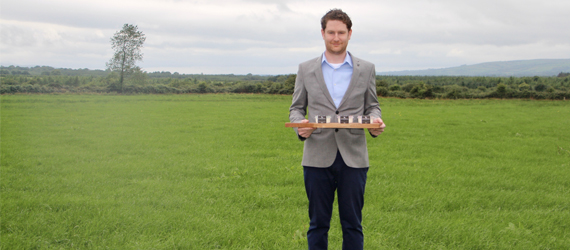 Handmade in Co. Kerry, Cordal Goat Cheese was established by Shane O'Leary in 2016. A Food Business graduate from UCC, Shane has previously worked for other food businesses in the areas of Quality Control and New Product Development.
The idea for Cordal Goat Cheese came about in 2015 while on a visit to a food trade show in Paris. It was here that Shane tasted a variety of cheeses and was especially impressed by the cheeses of Northern Italy. A few cheesemaking books and a certified farmhouse cheesemaking course later, and Cordal Goat Cheese was born. The cheese currently comes in three flavours: Original, Garlic & Thyme and Honey & Chilli. However, new flavours and styles are in the pipeline, which will result in new jobs being created at the company.
The SuperValu Food Academy Programme has provided fantastic mentoring in the areas of finance, marketing, as well as product and packaging development. The mentors also provide excellent support, as did the other food academy participants.