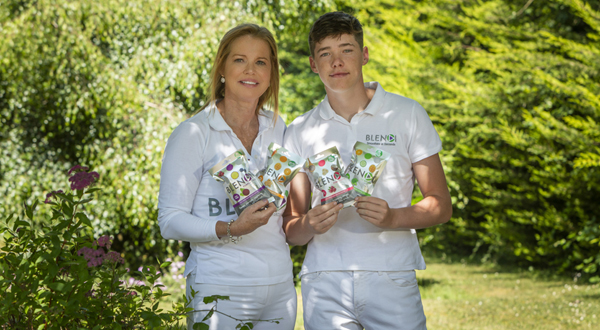 Blendi was born in 2017 when Mom Yvonne (Entrepreneur & Chef) thought there had to be a better way for her son Shane to make Smoothies when there was a shortage of fresh ingredients at home, when he had little time, but most importantly it was one sure way Shane would consume his veggies was in Smoothies to get all his fibre and vitamins. Blendi is produced in Bray Co. Wicklow.
Can you add to Blendi? Of course! Throw in whatever fruit & veg are at home - bananas are especially good!
We will be selling in our local SuperValu shops in October 2018 with the help of The Food Academy.
Our fruit and vegetables are picked when ripe quickly frozen to lock in the nutrients and dried to preserve we say, "pausing nature". When you feel like a quick smoothie just add back the water and enjoy!