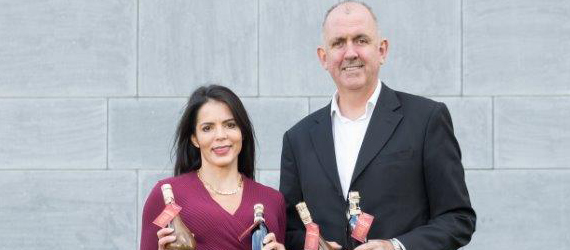 Based on a family recipe, Sabrina Amodeo created Amodeo Balsamic dressings for use in her Tuscany Bistro restaurants in Ballina (Co. Tipperary) and Limerick. Diners loved the dressings and asked Sabrina if they could buy them to take home. So, she decided to start a new business, Amodeo Dressings.
Sabrina uses quality ingredients, such as balsamic vinegar from Modena in Italy.
Her Amodeo Balsamic Reduction (made with a drizzle of Irish honey) works wonders on starters such as bruschetta, scallops, Parma ham and rocket salad. In terms of main courses, it's lovely on steak, roast vegetables and fish. You could also drizzle on strawberries, cheese or use in exciting vodka, basil and strawberry based cocktails. 
The Amodeo Classic Italian Dressing is perfect with all types of salads. It also works really well as a marinade or dressing with chicken, fish, vegetables and new potatoes.
Sabrina is delighted that Food Academy and SuperValu give her exposure to Irish consumers with a passion for quality, local products. She is proud that her Classic Italian dressing, which features in the Food Academy range, wonBest Packaging Design at the 2016 Blas na hEireann Awards. It all helps as the company grows and provides jobs in the local community.