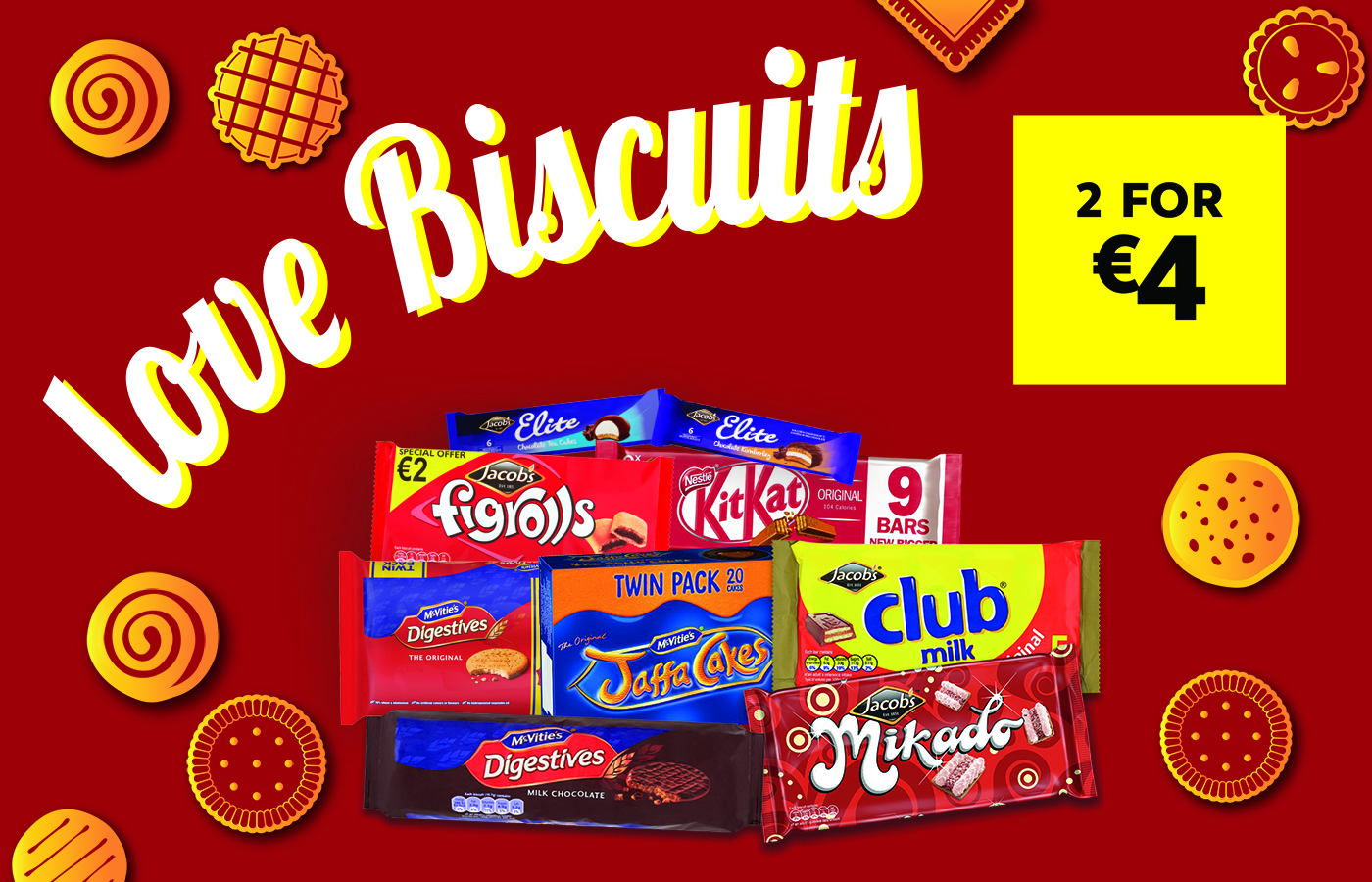 Love Biscuits - Select any of these biscuits any 2 for €4
We've gathered all your favourite biscuits at SuperValu this Christmas. Enjoy them with your friends & family on those special festive occasions. The bundle offers a wide variety of biscuits be it a snack on the go or a more indulgent treat.  You will be spoilt for choice across our 2 for €4 mix & match multibuy.
The bundle includes McVitie's Chocolate and Original Digestives, McVitie's Rich Tea, McVitie's Granola Oat Bakes, Jacob's Gang Pack, Jacob's Selected Elite range, Jacob's Fig Rolls, Jacob's Club, KitKat 9pack range and many others! Visit your local SuperValu or shop online to pick up this fantastic offer.