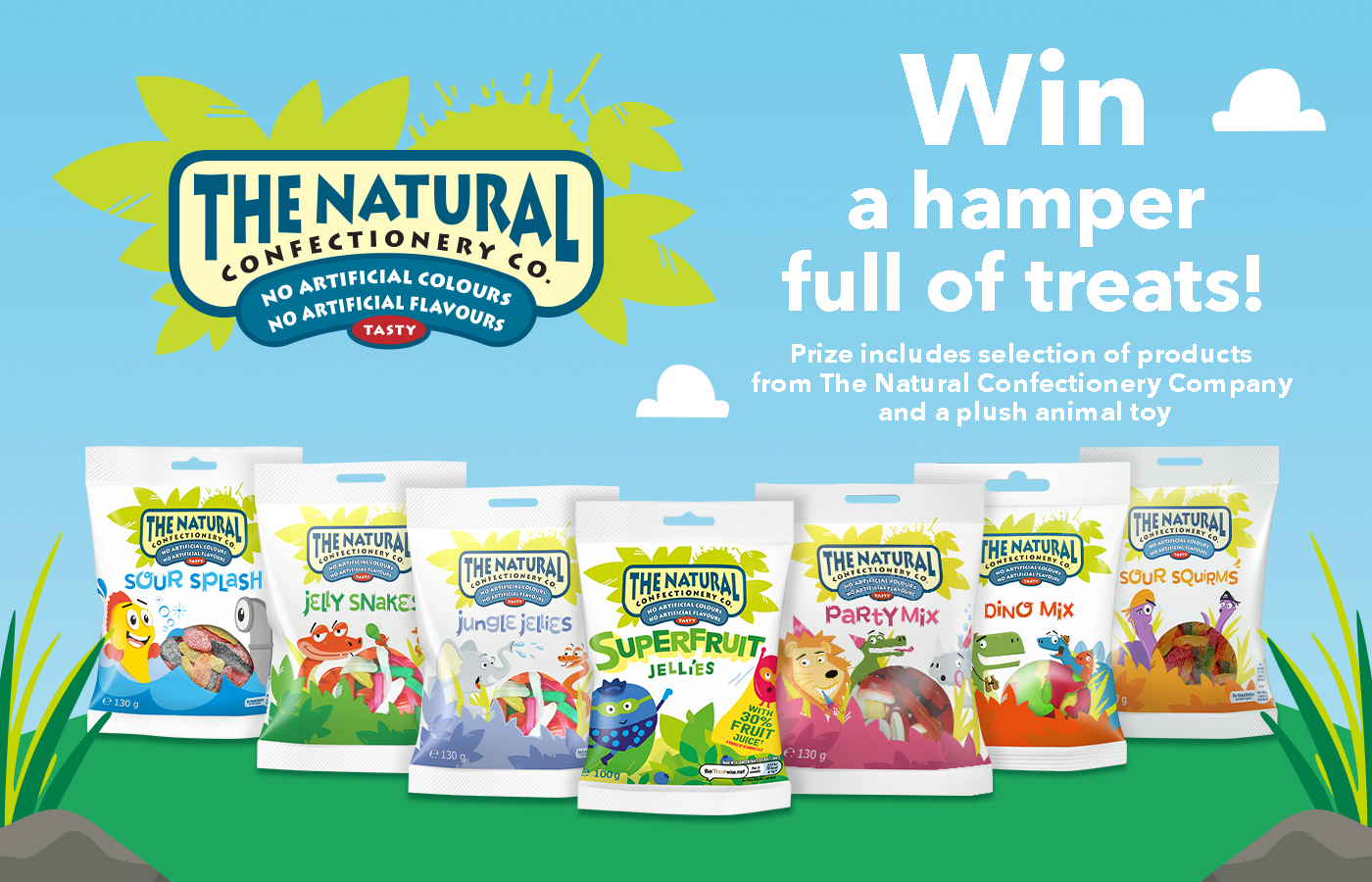 We could all do with some more fun in our lives, and The Natural Confectionery Company delivers fun and flavour for all the family with our range of delicious candy bags! All made with only natural ingredients and no artificial colours or flavourings, these delicious candy bags are the perfect treat for sharing with family and friends.   
The TNCC range is already a firm family favourite, with 5 delicious variants featuring in the list of the Top 10 Candy Bags in Ireland*. This year we launched our new 'Superfruit Jellies', with each bag providing a selection of Superfruit flavours such as Blueberry, Papaya, Cranberry and Pomegranate, all containing real fruit juice! This offers the benefits of Superfruits in a deliciously tasty soft jelly, joining long-time family favourites such as Sour Squirms, Jungle Jellies, Party Mix, Jelly Snakes, Jungle Mix, Dino Mix and our delicious Sour Splash, which was launched last year. 
You could win a hamper filled with a selection of these delicious candy bags, along with a plush animal toy, by answering the below question. Winners will receive a colourful hamper of The Natural Confectionery Company products, along with a cuddly animal toy! 
To enter the competition, please answer the following question: