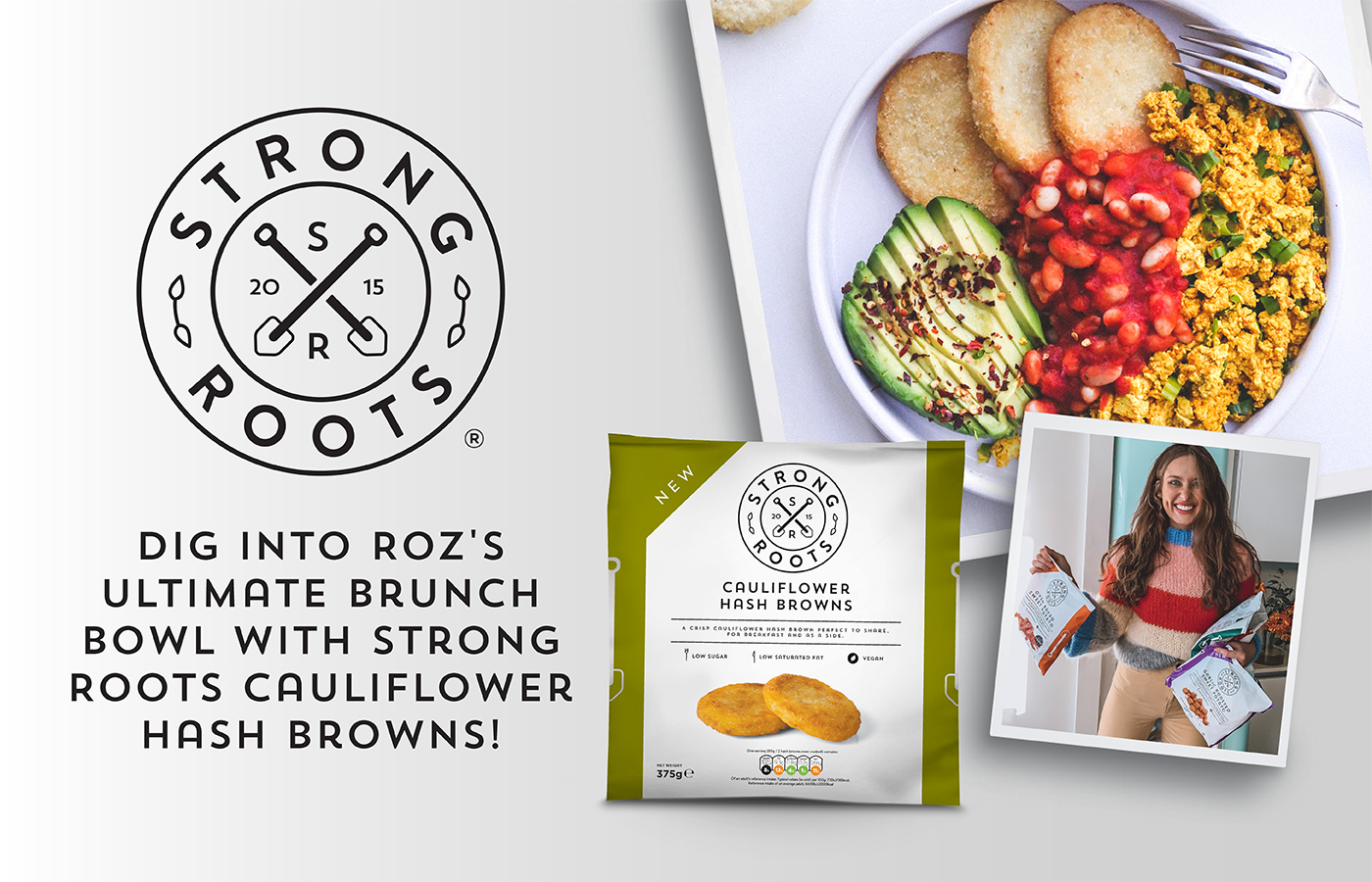 Better brunching starts here with Strong Roots Cauliflower Hash Browns, an innovative twist on the traditional staple. Straight from the freezer, each hash brown crisps up to perfection in under twenty minutes. They make for a tasty addition to any meal and are an excellent way of adding cauliflower to your diet.
Visit your local SuperValu or shop online to pick up a bag of Cauliflower Hash Browns on SPECIAL OFFER today!
Strong Roots' brand ambassador Roz Purcell has created an incredibly tasty brunch to fuel your day and one that you can whip up in the comfort of your own home.

Ingredients

Homemade Beans

240g tomato passata 

1 tin cannellini beans rinsed and drained 

1 tbsp. tamari or soya  

1 tbsp. maple syrup  

1 tsp. dried oregano  

1 tsp. paprika 

1 tbsp. tomato paste  


Tofu Scramble  

1 tbsp. oil 

250g tofu  

3 tbsp. nutritional yeast  

1 tsp. turmeric 

1 tbsp. paprika 

1 tsp. cumin 

A handful of chopped spring onion


Method:
Preheat the oven to 200°C and place the Cauliflower Hash Browns onto a baking tray and bake for 15-17 minutes. 
In a small saucepan over high heat, add all the bean ingredients and combine well. Bring to boil and cook for 2 minutes. Remove from the heat and set to one side until ready to use. 
For the tofu scramble, in a deep frying pan add the oil and tofu, using a fork break up the tofu into a scramble.  Add all the other ingredients and combine into a vibrant yellow colour, cook for 2 minutes. Turn off the heat and stir in the spring onion. 
Serve the hash brown with the scramble, beans and a sliced avocado for the ultimate vegan feed.