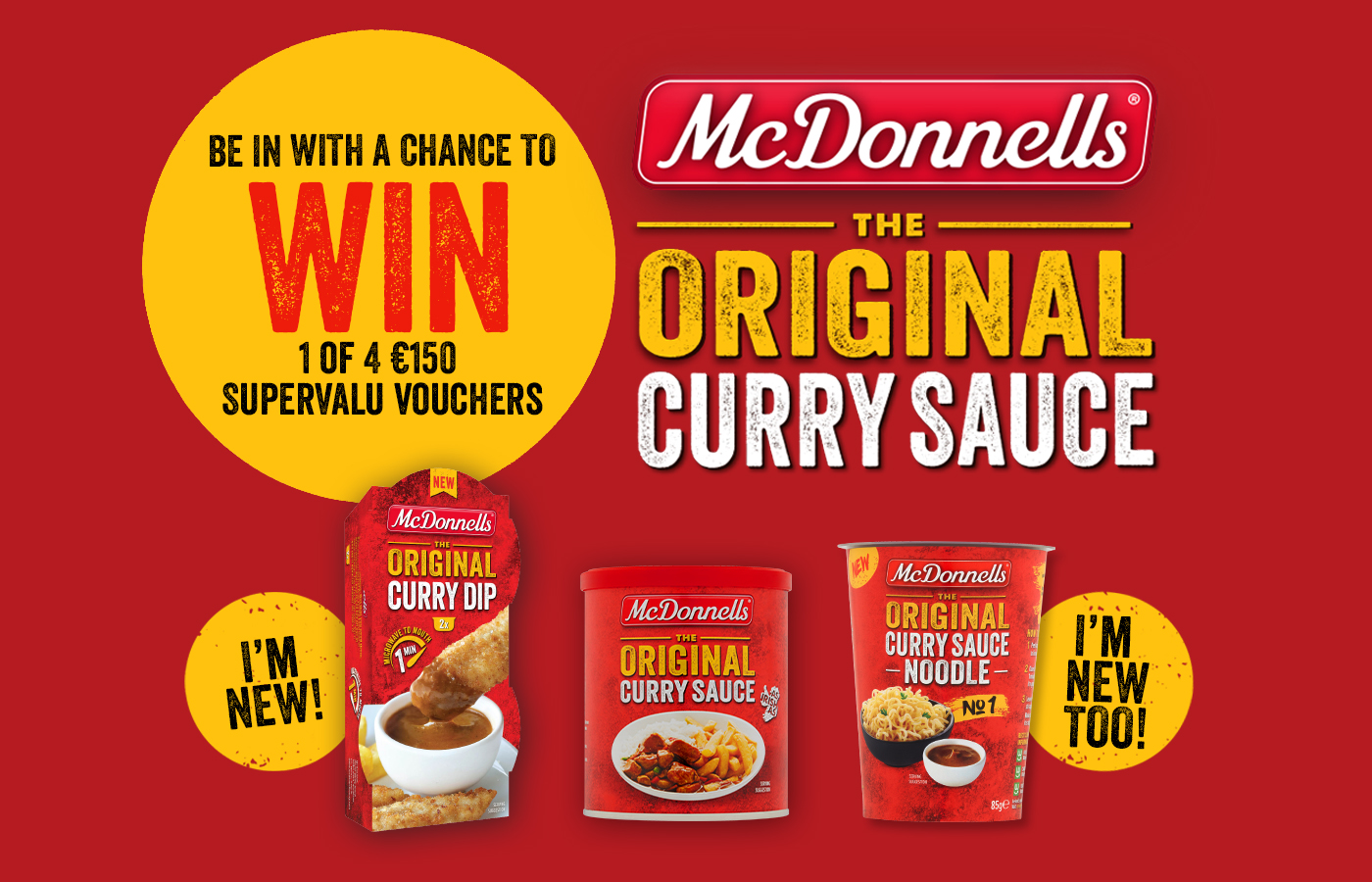 Be in with the chance of winning 1 of 4 x €150 SuperValu Vouchers! 
McDonnells Original Curry Sauce is Ireland's favourite curry and has been making food taste great for over 30 years. It's the cupboard hero that transforms food – the humble chip becomes a delicious curried chip, chicken goes from bland to a taste explosion.  
Now there are even more delicious ways to get your McDonnells Curry Sauce fix! 
Introducing the NEW McDonnells Curry Dip Pots – enjoy the great taste of McDonnells Original Curry Sauce from microwave to mouth in 1 minute! 
Or why not try the NEW McDonnells Original Curry Sauce Noodle Pots? They're like a takeaway in a pot. No delivery fees. No waiting around. It's as simple as Pot, Kettle, Snack! 
Shop Now & discover the delicious taste of the McDonnells Curry range. 
For a chance to win, all you need to do is answer the question below.
Terms & Conditions apply.