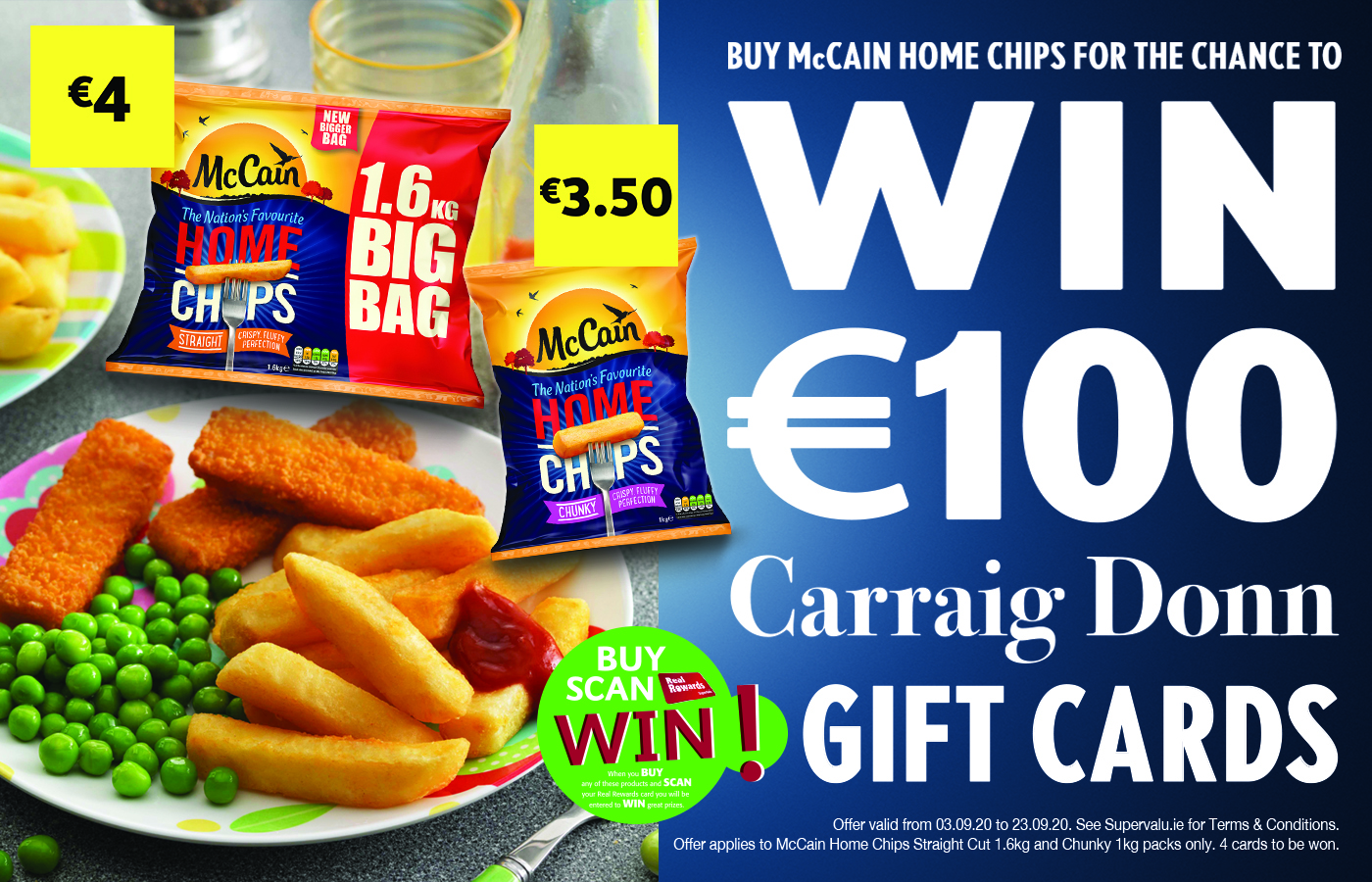 Here at McCain we're a family owned foods company and we know good, honest food tastes best. That's why we keep things simple. 
We're passionate about potatoes and our farmers who grow them. Our farmers are the extension of our McCain family and we have worked with some of them for over 3 generations. 
With the finest crops, we always cut from whole potatoes and prepare with love and care using real, simple ingredients and no artificial colours or preservatives. Made from delicious potatoes for everyone to enjoy! 
McCain Home Chips are crispy, golden and simply delicious. Their unique crunchy coating gives them a really scrumptious taste. They're Irelands favourite for a reason! 
Buy any of the products listed in the Terms & Conditions using your real rewards account and get the chance to WIN a Carraig Donn gift card so that you can offer the perfect gift to yourself or a member of your family. Choose from a wide selection of Irish brands, in store or online.