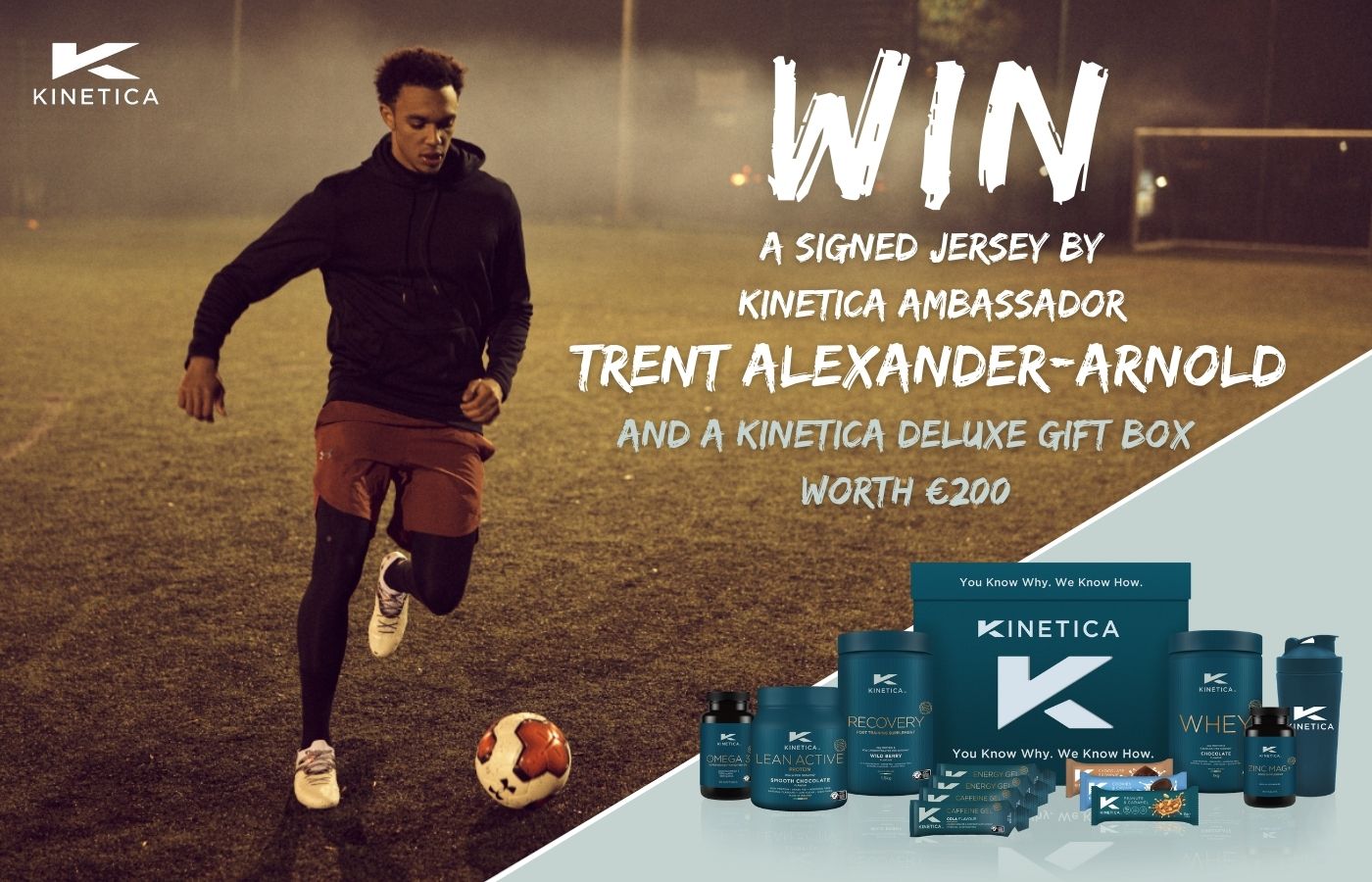 Kinetica Sports is delighted to have teamed up with SuperValu to give you the chance to win a signed jersey from Kinetica Ambassador and Liverpool footballer Trent Alexander-Arnold AND a Kinetica Deluxe Gift Box worth €200!
Kinetica Sports is a global sports nutrition brand dedicated to producing a wide range of quality driven products ranging from whey protein and energy gels to protein bars and protein shakes. Each product within the range and those chosen for your Kinetica Deluxe Gift Box, has been created in partnership with internationally respected nutritionists and elite athletes,  so that they taste good and deliver on performance and are suitable for everyone from the Olympian to the everyday health and wellness consumer. Trent's favourite flavour of Kinetica Whey is the Chocolate Whey.
At Kinetica we want to nourish your 'why' with the nutrition you deserve.
To find out more visit www.kineticasports.com/ and follow @kinetica_sports on Instagram
To enter simply answer the question below.