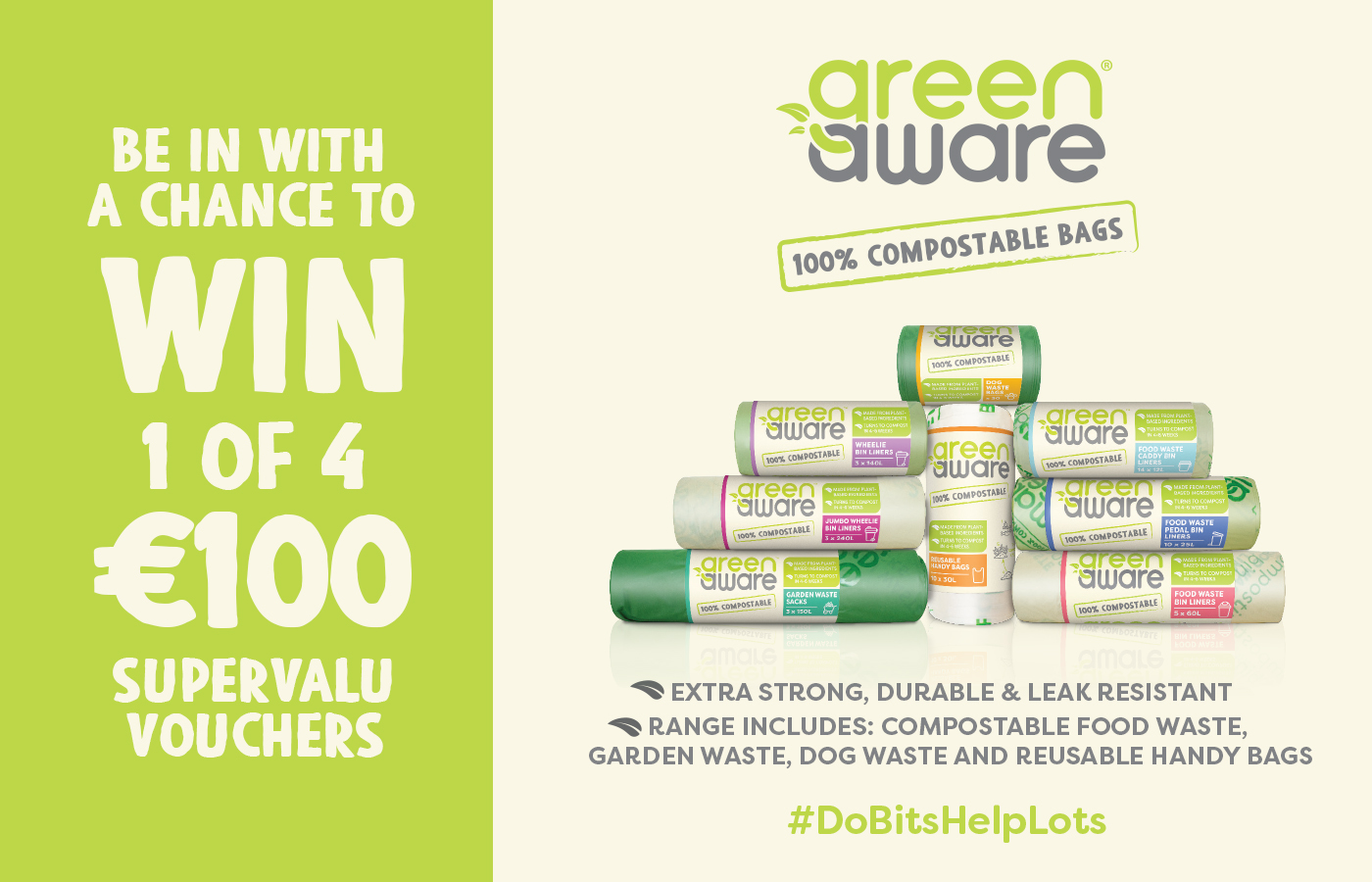 ONE SMALL CHANGE CAN HAVE A BIG IMPACT 
We're all trying to be a little more environmentally friendly but sometimes it's hard to know where to start. One simple but effective way is to use your brown bin to recycle food scraps and garden waste. It may not seem like much, but by taking small individual steps to reduce and compost this kind of waste, together we can achieve great things.  
WHAT IS COMPOSTING?  
Composting is a natural way to recycle organic material such as kitchen scraps or garden waste. The contents of your brown bin are picked up by a waste collector who brings it to one of Ireland's many composting facilities. Here, the organic waste breaks down with the help of microorganisms into rich, nutritious compost, which is then used by local farmers to help grow new crops. We call this the compost cycle.  
WHAT GOES IN YOUR BROWN BIN? 
A good rule-of-thumb when thinking about what sort of waste you can put in your brown bin is to consider how natural it is. Is it rotting, or going to rot? Did it come to you from the ground, a tree or a plant without much processing? If the answer to all that is 'yes' then it's usually ok to add it to your brown bin. 
Cooked & raw food

Eggs & eggshells

 

Tea bags & coffee grounds 

 

Meat, poultry, fish & bones 

 

Bread, cakes & biscuits 

 

Dairy products 

 

Rice, pasta & cereal 

 

Kitchen roll/tissue

 

Garden waste like leaves & grass cuttings

 
For a chance to win, all you need to do is answer the question below. 
Terms & Conditions apply