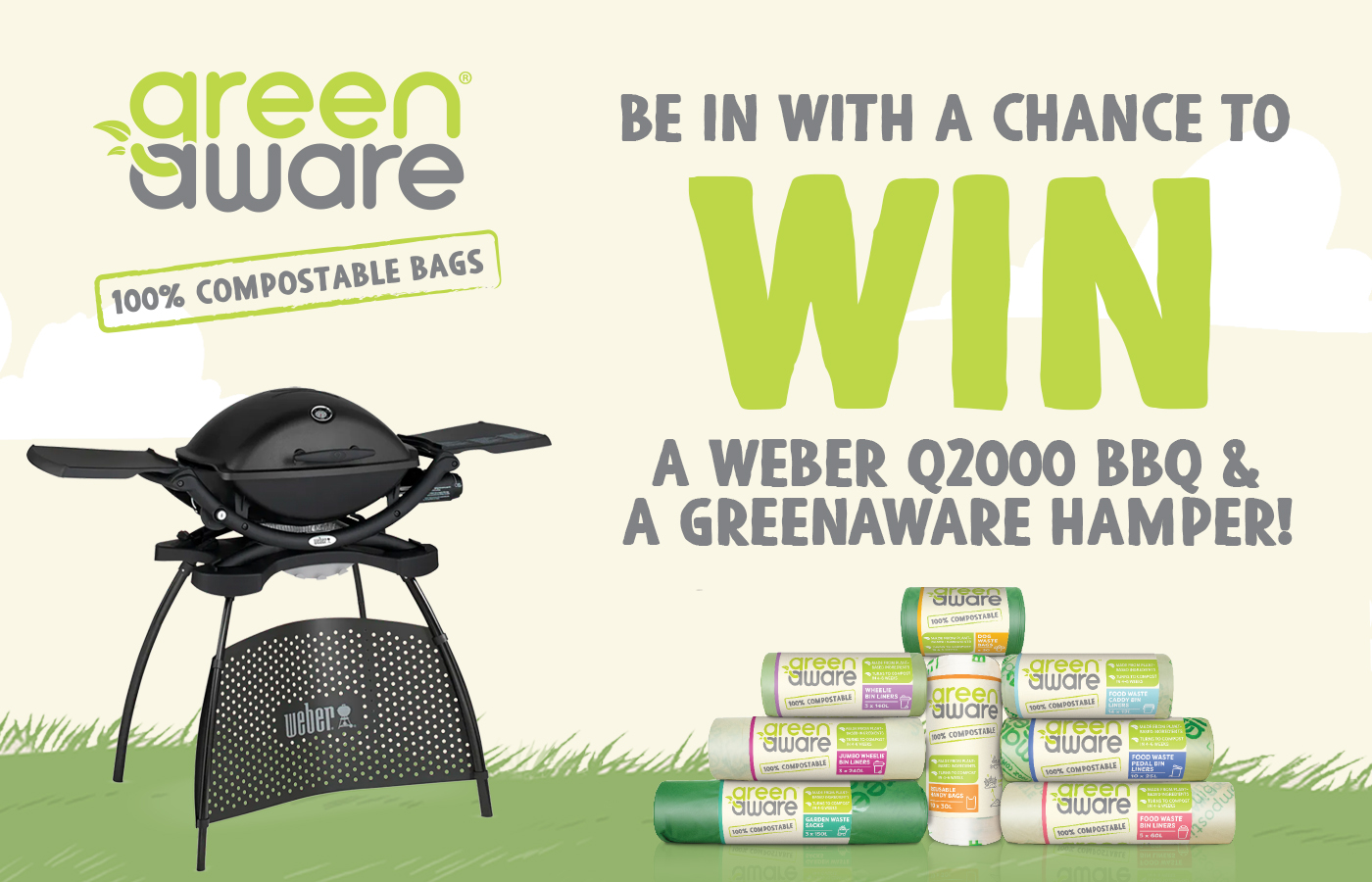 AT GREENAWARE WE BELIEVE THAT EVEN THE SMALLEST ACTION CAN SPARK EXTRAORDINARY CHANGE.  
That's why we're committed to making it easier for everyone to be a little kinder to the world around us. By taking even the smallest step towards living a little more lightly, together we can achieve great things.  
One of the simplest actions that we can all take is to minimise our food waste and to recycle any unavoidable food waste so that it can be turned into rich, nutritious compost. That's why we've created our 100% Compostable Food Waste Liners. They are made from plant-based ingredients which break down into natural elements and can go directly into your brown bin or home compost. They're extra strong, durable and leak resistant and come in a range of sizes; 12L, 25L, 60L, 140L and 240L.  
Composting is a natural way to recycle any organic material including; cooked & raw food, eggs & eggshells, tea bags & coffee grounds, meat, poultry, fish & bones, bread, cakes & biscuits, dairy products, rice, pasta & cereal, kitchen roll and used napkins. Choosing certified compostable food waste liners not only helps to keep your brown bin clean and fresh but it also ensures that the quality of the compost is not compromised. This is so important that we've printed the certification mark and seedling logo all over our bags!  
This summer we're asking you to join us on our mission to make simple swaps and small changes that we can all feel good about and to celebrate we're giving you the chance to WIN a Weber Q2000 BBQ & a GreenAware Hamper!

BE PART OF SOMETHING BIGGER. 
For a chance to win, all you need to do is answer the question below. 
Terms & Conditions apply.