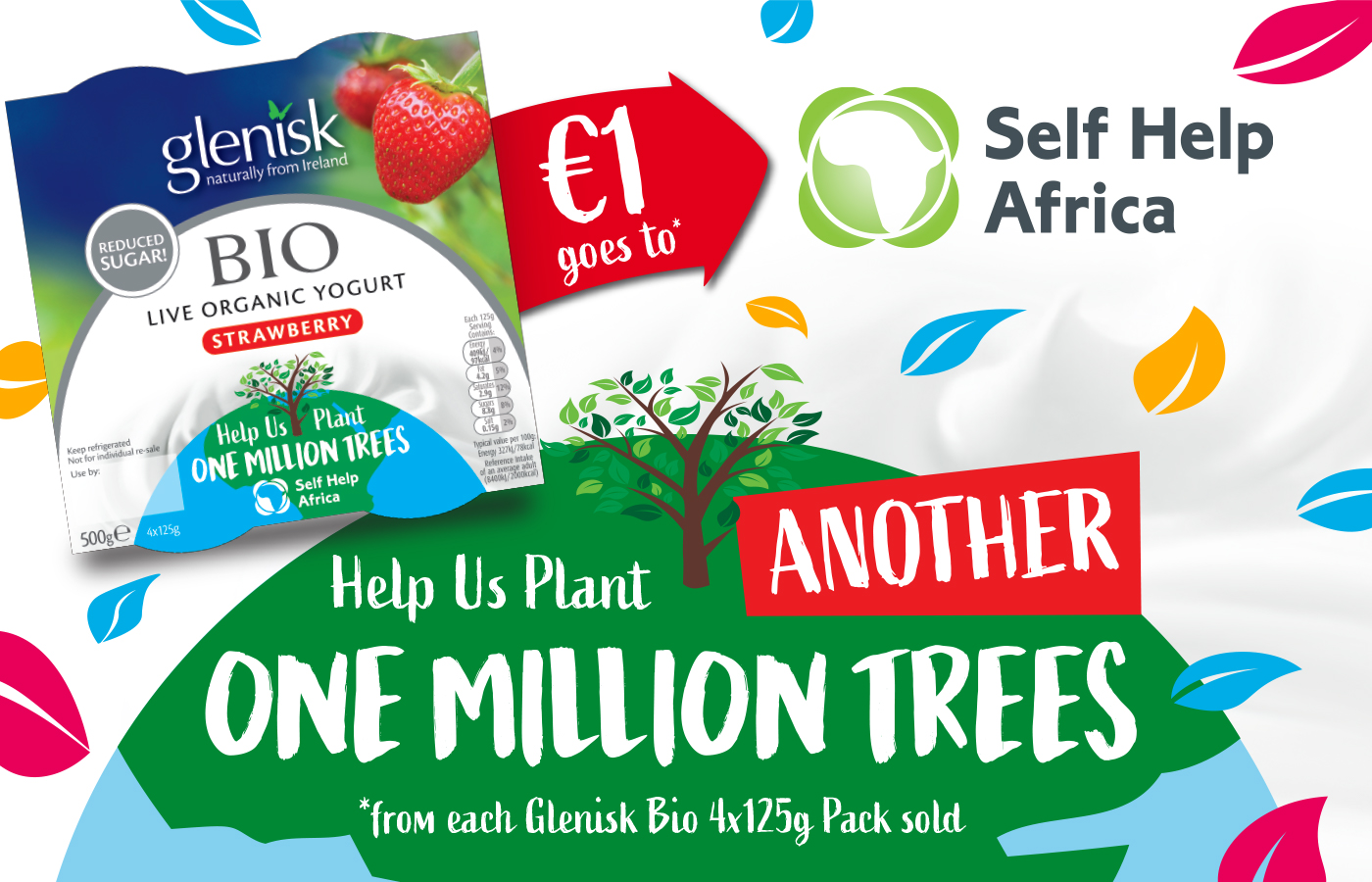 You did it! Thanks to your support, Glenisk and Self Help Africa have reached their target of planting 1,000,000 trees in Africa, with 100,000 set to be planted in Ireland as part of the One Million Trees campaign. We really couldn't have done it without you!  
This year, Glenisk is yet again pledging to plant ANOTHER One Million Trees together with Self Help Africa as part of our on-going commitments to climate action.  
Trees are a powerful tool in the fight against climate change – one mature tree can alone absorb 20kg of carbon from the atmosphere in a year! Not only this but trees provide a valuable source of shelter, food and income for families in sub-Saharan Africa, as well as supporting local biodiversity.  
You can support the work of the One Million Trees campaign with a direct donation of as little as €5 or simply on your next grocery shop – until March 3rd, €1 from each pack of Glenisk BIO Organic Yogurt 4x125g sold at SuperValu will go directly to the campaign!  
Learn more about the campaign here.