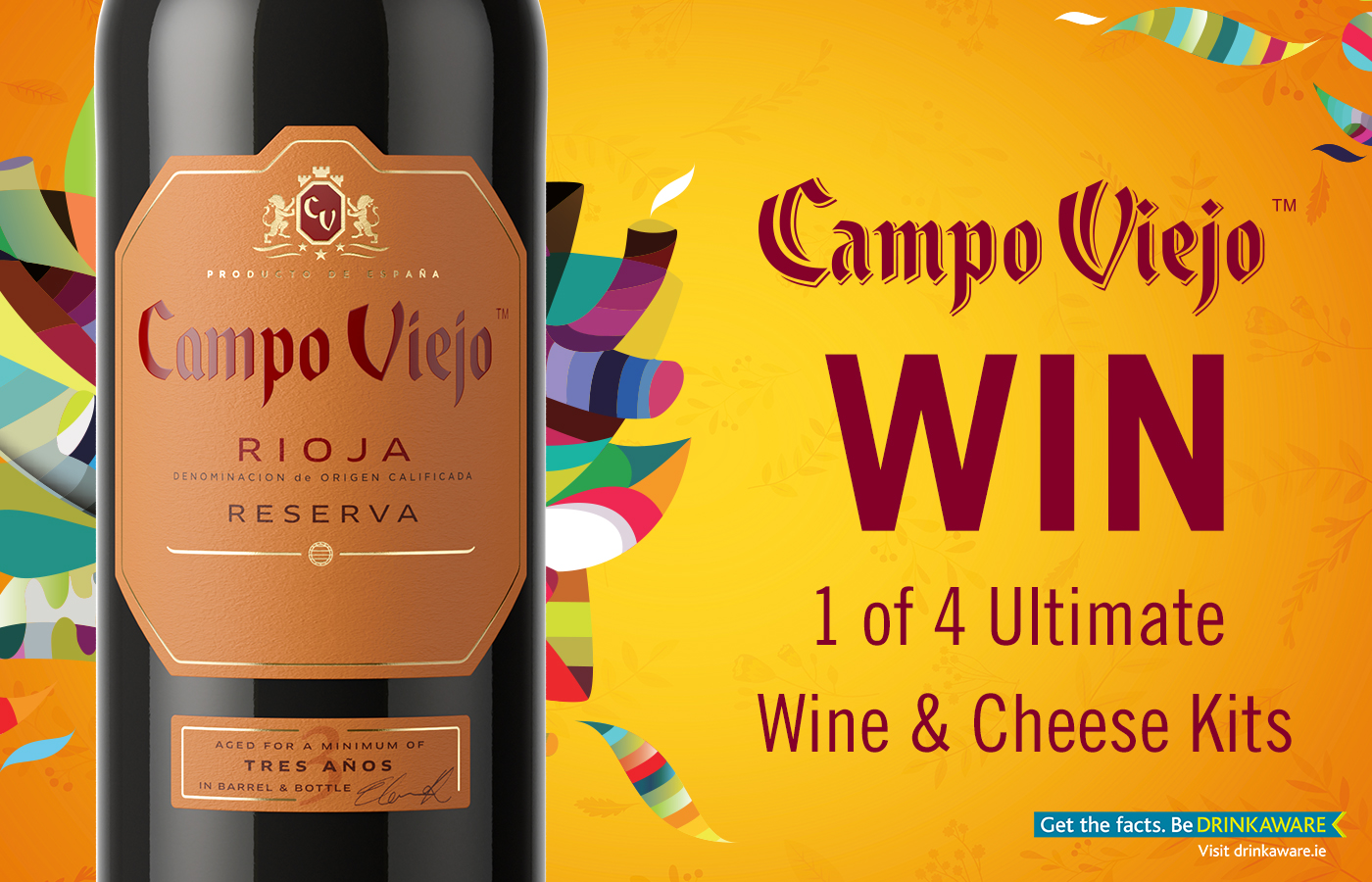 Win 1 of 4 Ultimate Wine & Cheese Kits with Campo

 Viejo
 
Each Kit includes everything you need for the perfect Wine & Cheese Night (x2 Bottles of Campo Viejo - Campo Viejo Reserva & Campo Viejo Winemakers' Blend, x2 wine glasses, a cheeseboard and cheese knives set, as well as an electric bottle opener).  
 
Campo Viejo has been produced in Spain since 1959 and is dedicated to Rioja winemaking. We make our wines to be the most vibrant expression of the Spanish grapes they are made from. Using the most advanced techniques available to allow us to create modern twists on traditional winemaking methods, we are proud to deliver progressive styles of Rioja wines that satisfy today's discerning palates. 
 
Both Campo Viejo Reserva and Campo Viejo Winemakers' Blend are seriously smooth and deeply flavoursome Spanish wines, perfect for pairing with all types of cheese but most importantly, to be enjoyed with friends. 
For your chance to WIN, simply answer the following question: