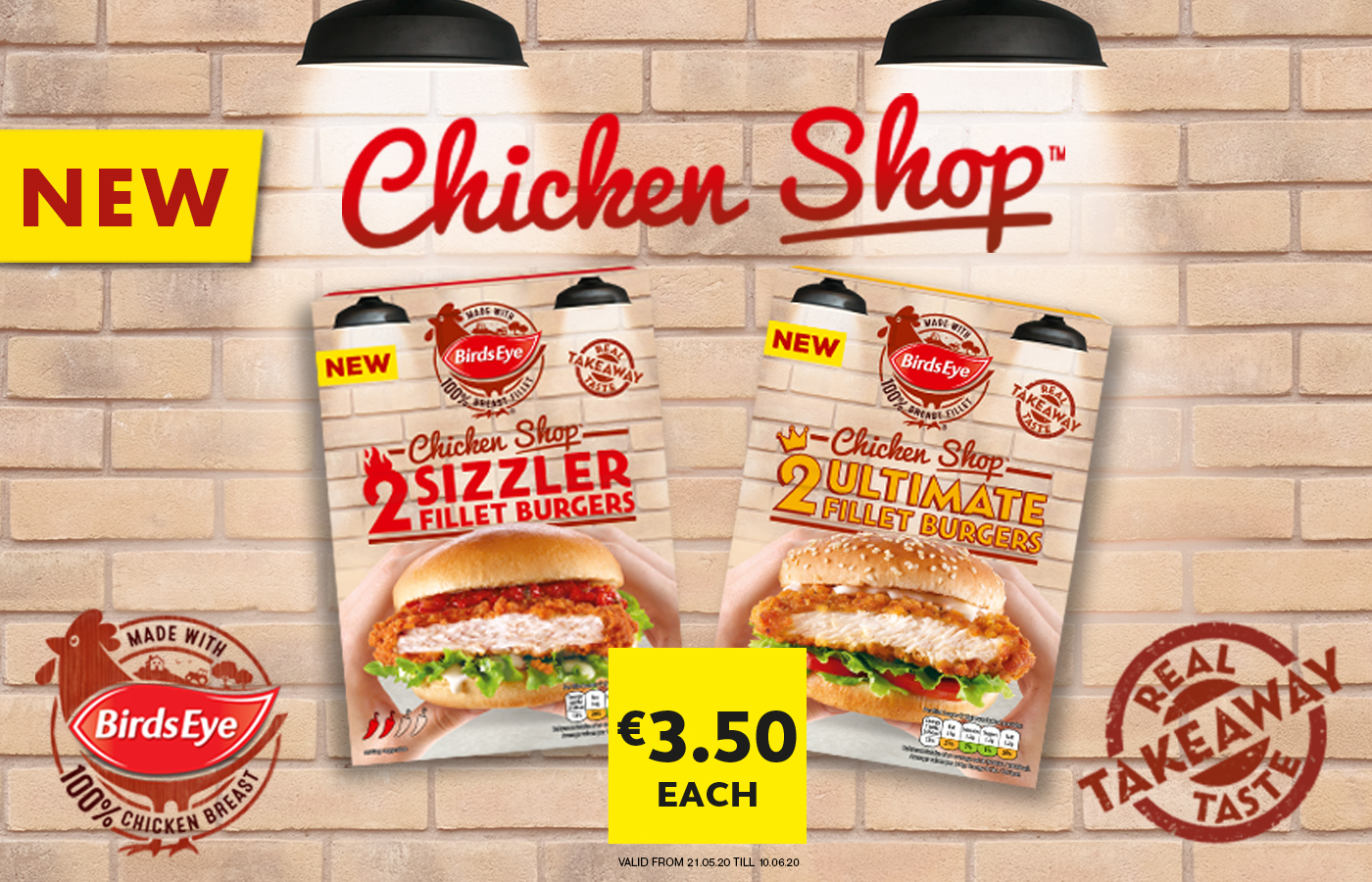 Whether its Movie Night or a Friday night treat, tasty Birds Eye Chicken Shop™ is perfect for sharing.  
Choose from lip-smackingly good Buttermilk Breast Strips, Hot n Fiery Breast Chunks or Southern Fried Wings for only €3.50 each. The perfect solution for the whole family to gather round and enjoy real takeaway taste.  
Also, NEW from Birds Eye Chicken Shop™.
Add some excitement to everyday mealtimes with new Birds Eye Chicken Shop™ Fillet Burgers.  
Made with succulent 100% breast fillet and with the choice of two tantalising varieties, Ultimate Chicken Fillet Burger and Sizzler Chicken Fillet Burger for added zing!  These burgers are a must try and only €3.50 each! 
Winner Winner, Chicken Shop for Dinner!