SuperValu have a long heritage of quality wines with a philosophy reflected in the Specially Sourced range with its distinctive circular symbol. The wines are not bought off the shelf and SuperValu works closely with the vineyards, making decisions with the wine maker about everything from grape blends to vintage. This not only ensures good value for the customer but unparalleled quality too. There are some 320 wines sourced exclusively for SuperValu and we feel sure you'll develop the same grá for them as we have.' ~ Ross Golden-Bannon, editor of Uncorked.

Keep an eye out for this symbol! You'll find the Specially Sourced label on over 320 of our wines. That means we've met the winemakers, we particularly loved their wines and they also match our principles of products of integrity. The wines are exclusive to us, so you won't find them anywhere else either.

Building on our principles of delivering the highest quality wines we have developed a Signature Range which represents the finest wines within our Specially Sourced Range.
If you're interested in trying some of our Specially Sourced Wines then there are plenty to choose from. Below is a small selection of some of our very finest finds.
---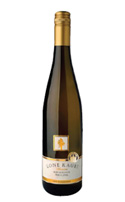 Lone Kauri, Riesling
Marlborough, New Zealand 2010

This is a mature delight with hints of grapefruit with a burnt brown sugar crust, fusil or petrol-like notes evocative of a great mature Alsace Riesling at three times the price. Ideally served approaching cool and not over-chilled.
---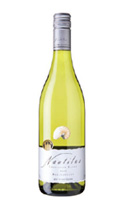 Nautilus Estate, Sauvignon Blanc
Marlborough, New Zealand 2012

This is an ambitious Sauvignon Blanc from a small, high quality family owned property. The fruit is picked at night and meticulous cellar work involves leaving the wine on lees, for three months giving a rounded mouth feel to the tropical fruit rush and the multi layered finish.
---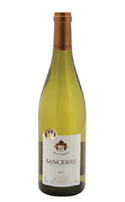 Domaine Rene Carroi
AC Sancerre 2013

Here we are back in Sancerre the birth place of 100% Sauvignon Blanc wines with a delicious less aggressively styled Sancerre. There is good acidity, freshness and primary zesty green flavours like lime with touches of classic cut-grass notes.
---
Mosaic, Winemakers Selection
DOC Priorat 2008

The steep, nearly vertical vineyards in Spain's hip Priorat region are making some of the most ambitious Garnacha in the world, with wines like this which is a dark, grippy and spicy delight with a hint of white pepper heat in the long finish.
---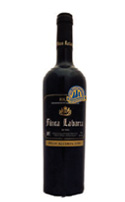 Finca Labarca, Gran Reserva
DOC Rioja 2005

Age has not dulled the red fruits of this Rioja, either on the nose or on the palate. A startlingly opulent wine, all plush dark red fruits, a hint of coconut and leather with beefy but smooth tannins and a long, glorious finish.
---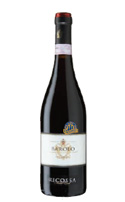 Ricossa Antica Casa
DOCG Barolo 2009

By contrast with many other fine wines from Italy, Barolo needs far less decanting but does need to be off cool on the lips. If it feels cool, leave in the glass for a little to warm up, it will be time well spent. This is a savoury wine, very cutting, dry and grippy with a slowly revealed heart of very pure dark sinewy fruit.
---
Some wines featured here are only available in select stores. Please remember to drink responsibly, you only need a little of very good wine.