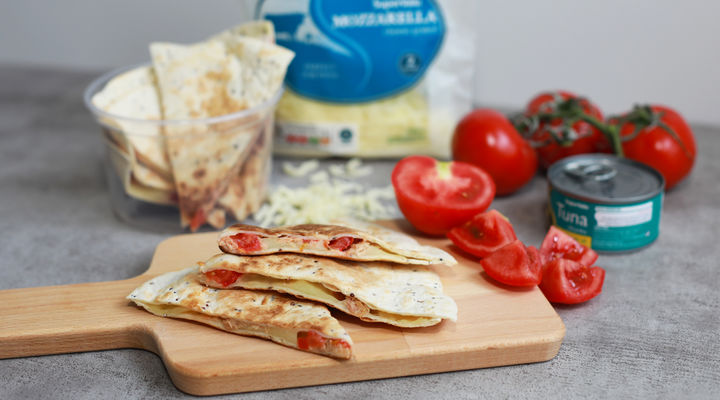 20

g

SuperValu Mozzarella

sliced or grated

1

-

SuperValu Tomato

sliced

2

-

SuperValu Tortilla Wraps

80

-

SuperValu Tuna

chunks in sunflower oil, drained
Method
1. Heat a non-stick frying pan over a medium heat.
2. Add the tortilla to the pan then the mozzarella, tuna and sliced tomato. Season with
pepper.
3. Layer the second tortilla on top and cook each side for a minute and a half until you have
a crispy outside and the cheese is melted.
4. Cut into wedges and serve.
Be the first to add a review.