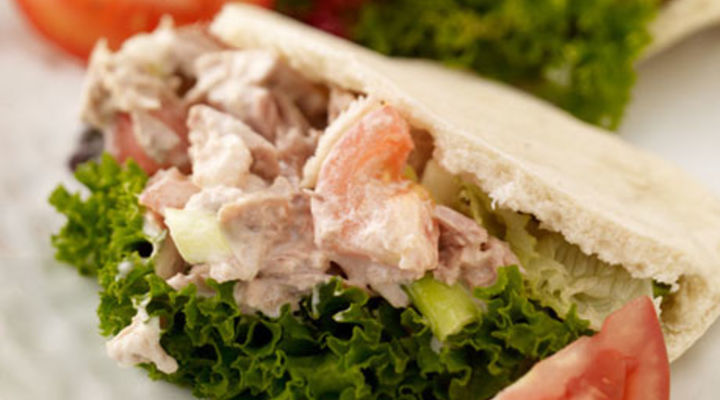 RECIPE OVERVIEW
A delicious alternative to a sandwich.
0

-

SuperValu Crispy Mixed Salad Bag

4

-

SuperValu Pitta Bread

4

-

SuperValu Scallions

finely sliced

4

-

SuperValu Tomato

finely sliced

0

-

SuperValu Whole Black Peppercorns
Method
Slightly heat the Pitta Bread either under the grill or toaster for a minute.
The bread should be more pliable when heated, and slice open the top of the pitta to create a pocket.
In a bowl add the tuna, spring onions, tomatoes and mayonnaise and mix gently with a spoon.
Season as required with a little bit of salt and pepper.
Take the pitta pocket, pile the tuna and salad filling into the middle of it. Enjoy!
Be the first to add a review.