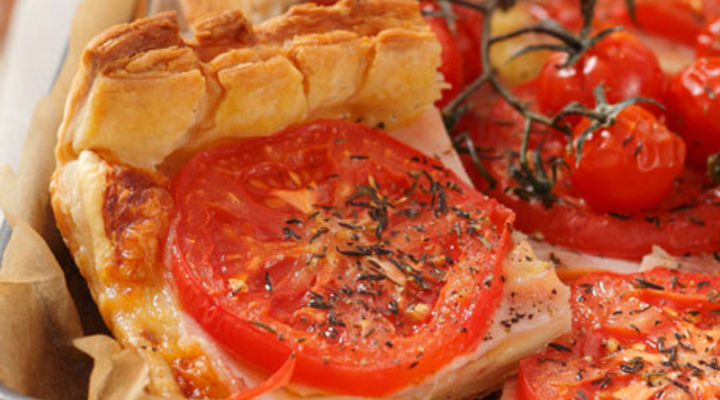 RECIPE OVERVIEW
While filo pastry can be a bit tricky, these parcels are well worth the effort.
100

g

Aleyna Sun Kissed Sundried Tomatoes

350

g

Filo Pastry

defrost if frozen

2

-

Fresh Egg

lightly beaten

50

g

SuperValu Butter

melted

100

g

SuperValu Feta Cheese

0

-

SuperValu Salt

to season

1

bunch

SuperValu Scallions

chopped

1

kg

SuperValu Spinach

destalked and chopped
Method
Preheat the oven to 200°C/Gas Mark 5.
In a pan, heat some 4-5 table spoons of olive oil on a medium heat, add the spring onions and fry for 3-4 minutes.
When the onions have softened, add the chopped spinach, remove from the heat and cover for 5 minutes.
Set aside and allow to cool.
Finely chop the sun-kissed tomatoes, or place in a food processor for 20 seconds.
Combine the spinach and tomatoes in a bowl and crumble in the feta.
Check for seasoning however bare in mind that feta is quite salty naturally.
To prepare the filo, cut the filo into squares approx 4x4 inches.
Brush single layers of filo pastry with meted butter and lay three layers on top of each other on a lightly floured surface.
Place a generous ball of the filling in the centre of each piece of pastry.
Brush the edges with melted butter and secure the parcel by folding up the corners at the top, this should resemble one end of a cracker.
Place on a baking tray and brush with the lightly beaten egg.
Place on a baking tray and bake in preheated oven for 12-15 minutes until they have turned a golden brown colour.
Allow to cool slightly and serve.
Be the first to add a review.