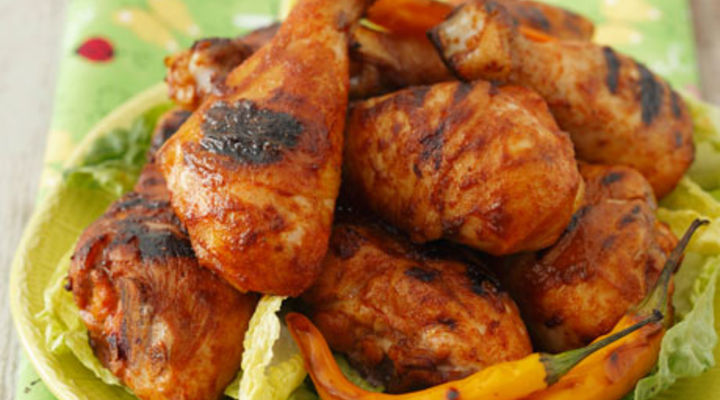 RECIPE OVERVIEW
Add more chilli powder or chopped chillis for a fiery kick.
12

-

SuperValu Quality Irish Chicken Legs 4's
Method
Preheat oven to 200°C/Gas Mark 4.
Place the chicken legs in a large bowl, on top place 230g (or 1 jar) of Lakeshore Mango Chutney, add 1-2 tsp of chilli powder (depending on heat preference) and 1-2 tsp of ground cumin.
Mix well to ensure that all chicken legs are covered with the spicey mix.
Spread the chicken legs out on a large flat baking tray and place in the preheated oven for approx 30-40 minutes until the chicken has fully cooked and the chutney mix has caramelised and become sticky. (to check that the chicken is fully cooked, pull the meat from the leg bone and ensure that it is opaque all the way through)
Place in a serving bowl and enjoy.
Be the first to add a review.