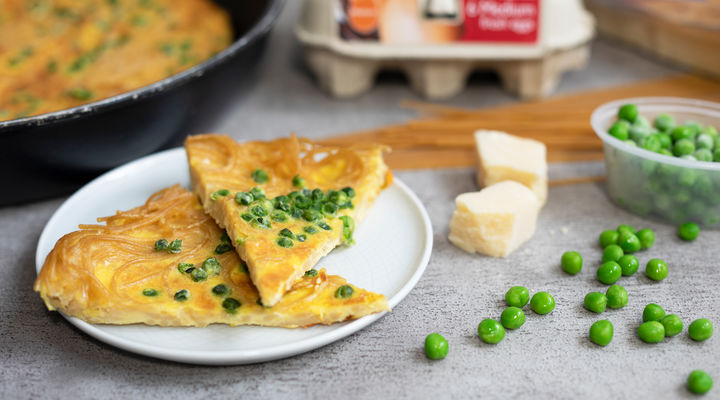 60

g

Parmesan Cheese

grated

85

g

Wholewheat Spaghetti
Method
1. Bring a large saucepan of water to the boil. Add the spaghetti and cook according to the
packet instructions. Strain off and add some olive oil so that it doesn't stick together.
2. Add the parmesan and peas to the beaten eggs, season to taste.
3. Melt the butter in a pan over a medium heat. Add the spaghetti and spread out over the
pan. Pour the egg mixture over the pasta. Cook for about 5 minutes until the underside
is golden. Using a flat lid or plate place on top and carefully remove the frittata onto the
plate. Slide the frittata back into the pan and cook until the bottom is golden.
4. Remove the frittata from the pan and cut into wedges. Serve warm in your child's food
flask or it is equally as nice cold.
Be the first to add a review.