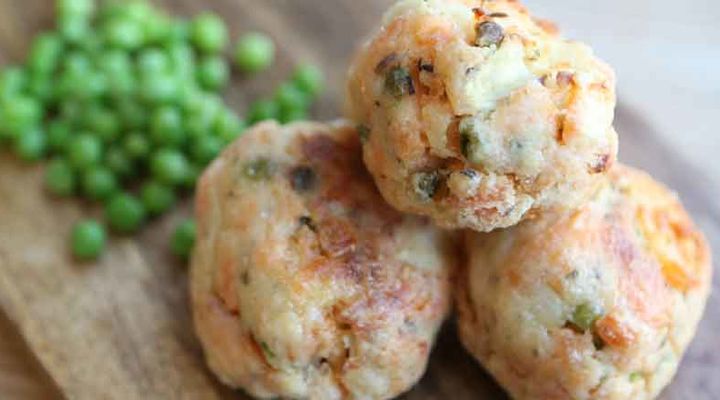 RECIPE OVERVIEW
Baby Recipe courtesy of MummyCooks.ie
1

large

Onion

finely chopped

0

-

Plain Flour

for dusting

4

-

SuperValu Fresh Salmon Darnes

5

-

SuperValu Potatoes

pre-cooked, mashed
Method
Preheat your oven to 220 degrees.
Parcel the salmon in tinfoil with some lemon and olive oil, place on a baking tray and bake in the oven for 12 minutes until cooked through.
Gently sauté the onions in some olive oil until they become translucent.
In a large bowl combine the potatoes, onions, peas and oregano.
Flake in the salmon and mix until combined.
Grease a large baking tray with some olive oil.
Shape the salmon mixture into balls, roll in flour and then place on the tray.
Bake in the oven for 10-15 minutes until golden, basting with olive oil if necessary or if you are under time pressure, pop them on a frying pan for 2-3 minutes a side.
Storage 
4mth - 6mths Not suitable 
6mths as a finger food - 8oz Mummycooks Portion Pot
Family - 12oz Mummycooks Portion Pot
Thanks to MummyCooks.ie for sharing this recipe.
Be the first to add a review.