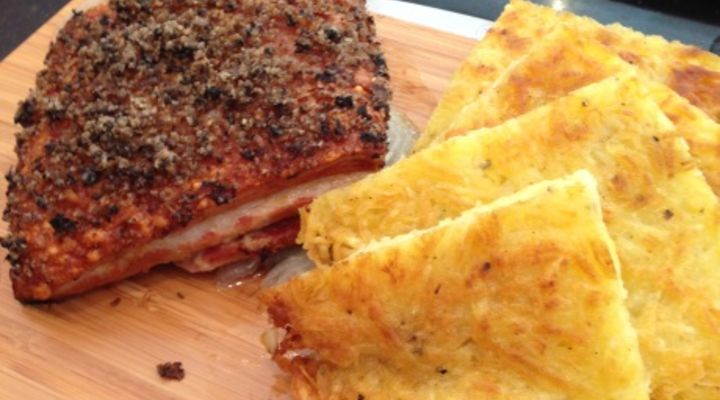 RECIPE OVERVIEW
All you need for a decent rösti are firm potatoes, butter, seasoning and some oil to cook it in the pan until the edges are crisp and golden. If I'm feeling indulgent, I use duck or goose fat.
3

large

SuperValu Potatoes

4

tbsp

SuperValu Sunflower Oil

rapeseed or olive oil
Method
Preheat the oven to 140°C/275ºF/gas mark 1.
Place the grated potato on a clean tea or dish towel and squeeze out the liquid by twisting the towel. Place the potato in a bowl and season with some salt and black pepper.  Melt the butter and oil in a large frying pan set over a moderate heat. Take small handfuls of the grated potato and make little patties with a diameter of 5–6cm (2–2½ inches).
Place them in the pan and fry for about 5–6 minutes on each side. When cooked, they should be crisp and dry.
Place the cooked rösti on a greased baking sheet in the oven to keep warm. Repeat this process until all the potato has been used.
Be the first to add a review.