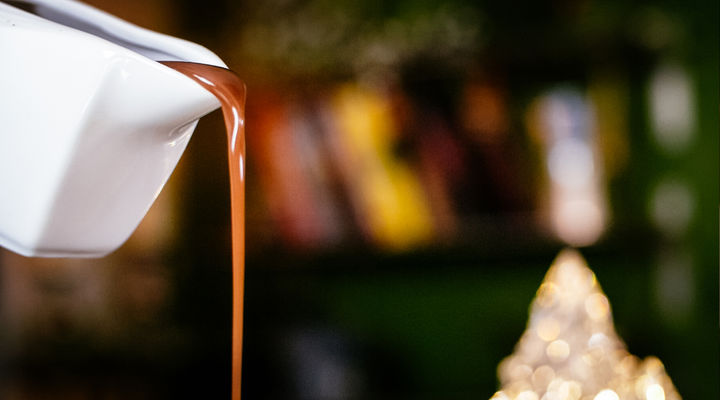 RECIPE OVERVIEW
The perfect Turkey Gravy to finish off your Christmas dinner.
Method
1. Remove the tray with the turkey from the oven. Remove the turkey onto a carving board an cover with foil to keep warm.
2. Remove the excess of oil from the roasting tray and place on the hob. Sprinkle the flour onto the tray and brown on the hob. When the flour has browned, deglaze the pan with the red wine, and the water. Stirring with a wooden spoon to lift the flavour from the roasting tray. 
3. Then, remove from the hob and pass the gravy through a sieve into a small saucepan. Bring to simmer until reduced to your preferred consistency. Check the seasoning and keep warm until ready to serve.