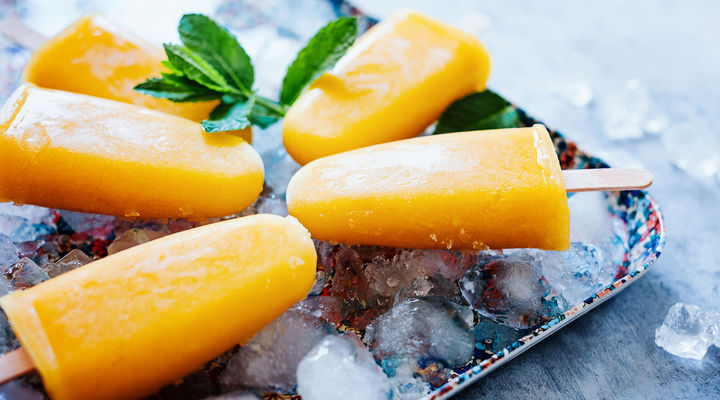 RECIPE OVERVIEW
These ice lollies are perfect for summer and super easy for kids to make.
2

-

SuperValu Oranges

large in size
Method
Preparation: (5 minutes plus freezing)
1. Carefully cut the oranges in half
2. Place half an orange (cut side down) on the juicer, press down on orange and gently squeeze and rotate to release the juice
3. Pour the juice into a bowl, then repeat the juicing with the other orange halves
4. Add the sugar to the orange juice and stir until dissolved
Method: 
1. Pour the orange juice mix into 50ml lolly moulds leaving a small gap at the top
2. Place the lolly sticks into the moulds and place upright in the freezer
3. Leave for 6 hours, or overnight, until frozen
4. When frozen, take the moulds from the freezer and run under a little water to loosen. Holding the stick pull the lollies out of the moulds, taste and enjoy!
Tip: Roll the oranges under the palm of your hand to soften before juicing
Be the first to add a review.