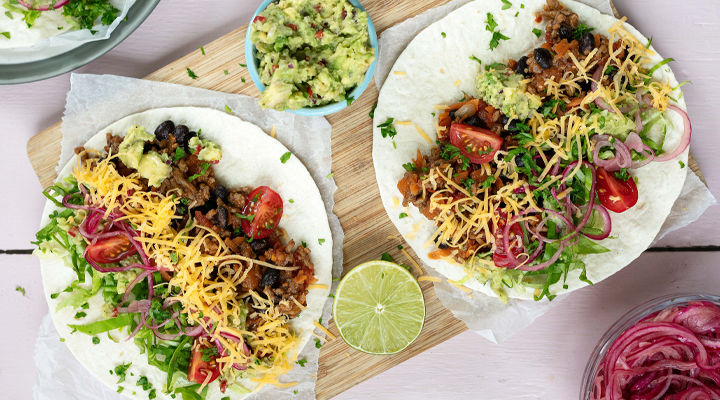 RECIPE OVERVIEW
Delicious recipe by Siúcra and Catherine Fulvio. These are guaranteed to keep everyone happy and excited for meal time.
Method
To prepare the beef filling
Heat a saucepan with a little oil and add the onion, sauté for 5 minutes before adding the garlic and paprika. Add the minced beef and brown.
Stir in the grated or chopped carrot, Siúcra Golden Granulated Sugar, Worcestershire sauce, and season with salt and freshly ground black pepper.
Pour in the tomatoes, vegetable stock and black beans, simmer for 20 minutes, stirring from time to time.

To prepare the relish
Combine all the ingredients in a small bowl and mix very well.

To make the guacamole
Place the avocado into a bowl, add the lime juice, chopped red chilli (heat level dependant!) and red onion.  Mash / mix this very well until textured.

To assemble
Warm the tortillas, spoon the beef filling onto each tortilla, add the toppings of your choice, fold in the sides and roll up. 
Be the first to add a review.