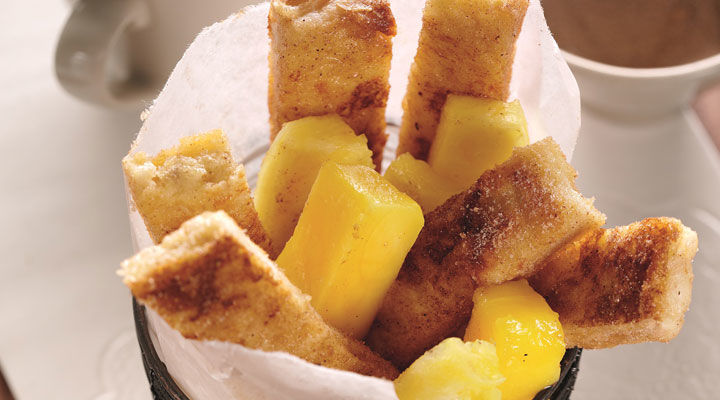 2

slices

White Batch Bread
Method
Whisk 1 large egg with 2 tbsp milk, dip 2 slices white batch bread in until all the egg has been soaked up. 
Heat a frying pan with 1 tbsp oil and fry the French toast until golden on both sides. 
Cut each into 6 sticks. Mix together 25g caster sugar and 1/2 tsp ground cinnamon and roll each stick into the sugar until evenly coated. 
Serve with sticks of fresh pineapple and mango.
Be the first to add a review.