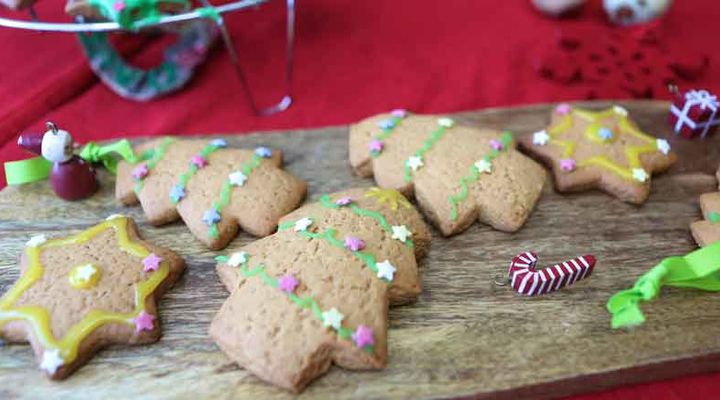 RECIPE OVERVIEW
Siobhan Berry of www.mummycooks.ie shares her recipe for ginger bread fun with the kids! 
Method
Cream the butter and sugar together until light and fluffy. 
Add in the egg, maple syrup and baking powder and mix thoroughly. 
Sift the flour and spices into a bowl.
Combine the wet and dry ingredients, shape the dough into a bowl and place in the fridge for a minimum of 30 minutes. 
Roll the dough out into a thin layer and cut into shapes. 
Place on a parchment lined baking tray and bake in the oven at 180 degrees for 15-20 minutes until golden.
Allow to cool completely on a wire rack before decorating. 
Storage
Your ginger bread can be stored up to 1 week in your airtight Mummy Cooks portion pots
Thanks to www.mummycooks.ie for sharing this recipe.
Be the first to add a review.