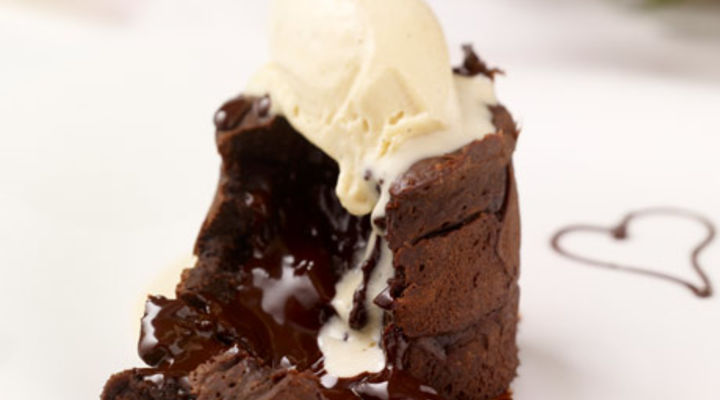 RECIPE OVERVIEW
These are very rich and indulgent. Good quality chocolate makes all the difference, so try to get chocolate with a minimum of 50% cocoa solids.
100

g

Milk Chocolate

broken into pieces

0

-

SuperValu Cream

to serve
Method
Preheat the oven to 180°C/350°F/Gas 4.
Generously butter 2 pudding basins or ramekins.
Melt the chocolate in a heatproof bowl set over a pan of simmering water.
Remove from the heat and whisk in the remaining 40g of the butter until melted.
Set aside.
Place the egg whites in a bowl and whisk until stiff peaks have formed.
Whisk in half of the sugar, a third at a time, whisking well after each addition until stiff and very shiny.
In a separate bowl, beat the remaining sugar and egg yolks until pale and fluffy, then beat into the cooled chocolate mixture.
Fold in the meringue and use to fill the prepared cups two-thirds full.
Arrange on a baking sheet and bake for 12 minutes until well risen but still with a slight wobble in the middle.
Serve with a spoon of Ice Cream.