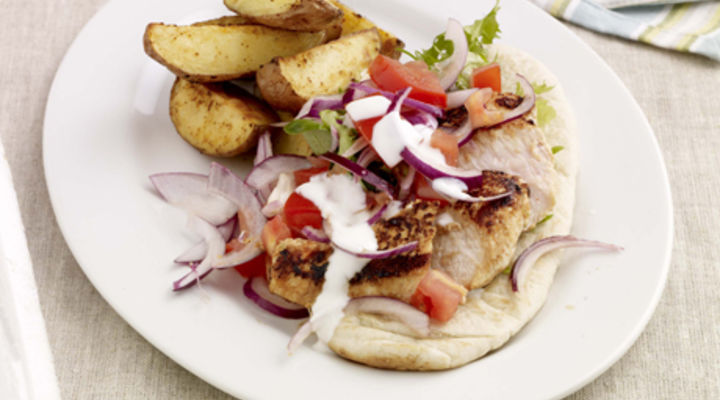 RECIPE OVERVIEW
This is such a fresh vibrant dish, perfect Summer eating!
Method
Split each chicken fillet in half.
Mix together the lime zest, yogurt and 2 teaspoons chilli powder, pour on top of the chicken and allow to marinate for at least an hour.
Heat a large pan with a little oil and fry the chicken on either side for 4-5 minutes until cooked through (to check split one with a sharp knife).
Spicy Wedges
Preheat the oven to 180°C/350°F/Gas Mark 4. Cut the potatoes into wedges, place in a large bowl with 1 teaspoon chilli powder and oil and mix well.
Place on a baking tray, lined with baking parchment and bake for 30-35 minutes.
Garnish
Mix together the lime juice and natural yogurt.
Lightly toast the pitta breads under a hot grill.
Pile the shredded lettuce, red onion and sliced tomato on top of the toasted pitta breads and top with the chicken.
Be the first to add a review.