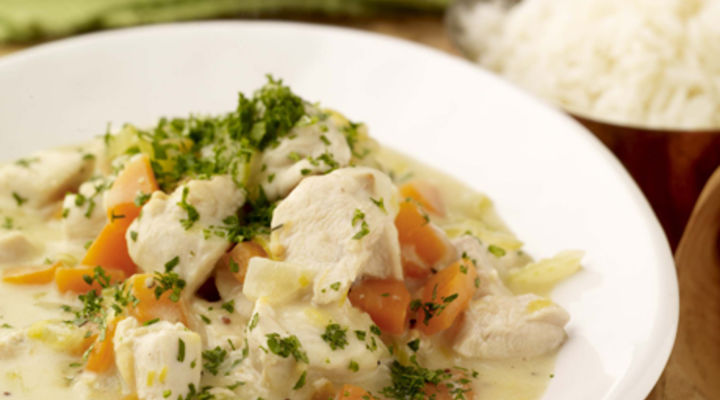 RECIPE OVERVIEW
This is a delicious option and of course the advantage of this is that you have one for now and one for the freezer.
Method
Heat a large saucepan with the oil and butter, add the chicken and cook gently for 4-5 minutes until coated all over.
Season lightly at this stage with some salt and pepper and then add in the carrots, celery, leeks, garlic and onion and continue to cook for a further 3 or 4 minutes.
Sprinkle in the plain flour at this stage, which will cause the mixture to look quite unpleasant – don't panic!
Add in the milk and the chicken stock along with the thyme sprigs and stir continuously until the mixture begins to thicken.
Next add in the wholegrain mustard, place a lid on the saucepan, reduce the heat to a gentle simmer and simmer for approximately 20-25 minutes until both the chicken and vegetables are cooked through.
Stir occasionally during the cooking process to prevent the mixture from sticking at the bottom.
Garnish, just before serving, with some freshly chopped parsley.
Cook the rice according to the packet instructions and serve immediately.
Top tip for leftovers
As this is a large recipe, any remaining casserole can be stored in the freezer for a later date.