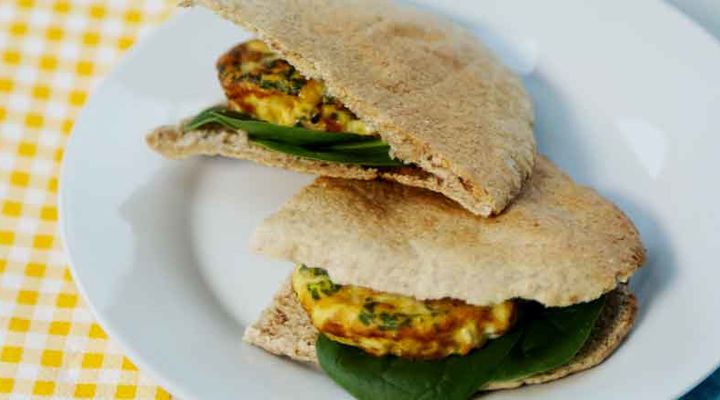 RECIPE OVERVIEW
Operation Transformation Recipe - Delicious snack that can be eaten fresh or can be frozen for later use.
0.25

tsp

Black Pepper

optional

30

g

SuperValu Baby Spinach

1

tbsp

SuperValu Fresh Parsley Flat Leaf

chopped

6

-

SuperValu Wholemeal Pitta Bread
Method
Preheat oven to 200°C.
Put paper liners in a muffin tray.
Steam the chopped broccoli for 5 minutes.
Grate the cheese, and chop the onion. 
In a medium bowl, beat the eggs. Then add milk, mustard, salt, pepper, onions, parsley. Whisk again. 
Divide the spinach and cooked broccoli equally among muffin cups. 
Pour egg mixture evenly into the muffin cups. 
Place the muffin tray in the oven for 20 minutes or until eggs set or top becomes lightly golden. Sprinkle on the cheese for the last minute of cooking until melted.
Toast pitta to lightly golden. Slice the quiche cup in two and place in pitta.

Notes:
This recipe can be made in advance. Place the quiches in ziplock bag or container to refrigerate or freeze until ready to eat. You can reheat straight from the freezer in microwave for 30-60 seconds.
Be the first to add a review.