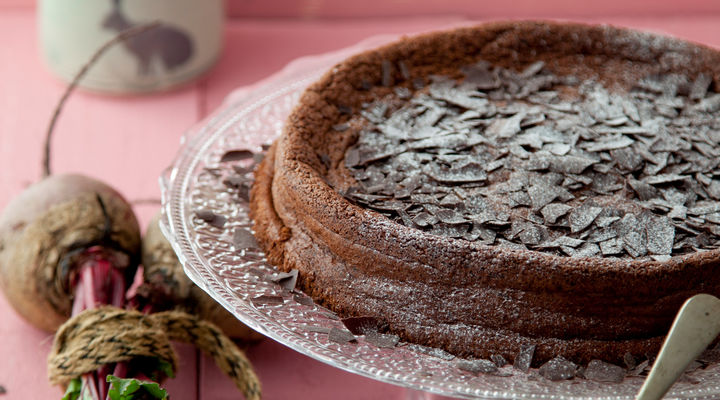 RECIPE OVERVIEW
This beetroot chocolate mousse cake would make a real Friday night treat. It will rise in the oven and then sink when it cools, so it's not the prettiest of cakes. But what it lacks in looks, it more than makes up for in taste.
1

pinch

Cocoa Powder

to decorate

1

pinch

Flaked Almonds

to decorate

1

portion

Fresh Cream

whipped, to serve

1

pinch

SuperValu Icing Sugar

to decorate
Method
Preheat the oven to 180C/gas mark 4. Line a 28cm springform tin with non-stick paper and butter the sides.
Puree the cooked beetroot with the vegetable oil to a smooth paste. Melt the chocolate and butter in a heatproof bowl set over a pan of simmering water. Allow to cool, then mix in the beetroot puree.
Whisk the egg yolks and sugar until the mixture is thick and can form a ribbon shape, then stir in the vanilla and the cooled chocolate mixture.
Whisk the egg whites in a spotlessly clean, dry bowl until they form peaks. Add one-third to the chocolate mixture to loosen it up, then fold in the rest of the egg whites, retaining as much air as possible. Once it is all combined, pour the batter into the prepared tin.
Bake for about 45 minutes, until a skewer comes out clean. Allow to cool for about 15 minutes, then run a knife around the inside of the tin and release the sides of the tin.
Once cool, scatter the top with some flaked almonds and dust with icing sugar and cocoa. Serve with freshly whipped cream.
Be the first to add a review.