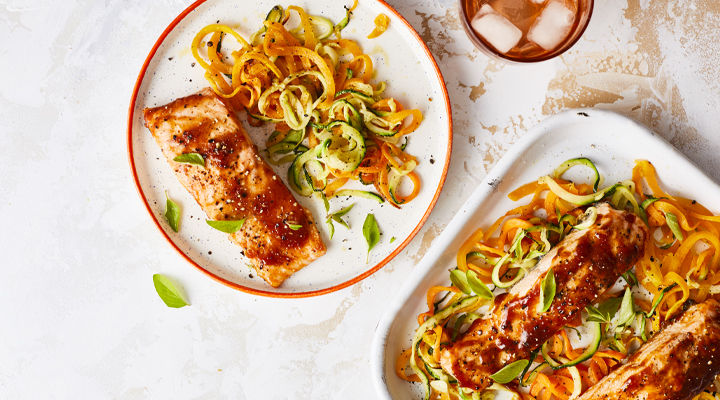 Method
Preheat oven to 180˚C.
First, spiralise the butternut squash, courgette and carrot and place in a large bowl.
Add the shallots, herbs, olive oil, salt and pepper and toss to combine and coat the vegetables. Transfer the vegetables onto a roasting tray and lay the salmon pieces over the vegetables.
Drizzle the barbecue sauce onto the salmon pieces. Place in the oven and roast for 18 - 20 minutes until the salmon is cooked
through.
Serve immediately.Garnish with oregano and enjoy!
Be the first to add a review.