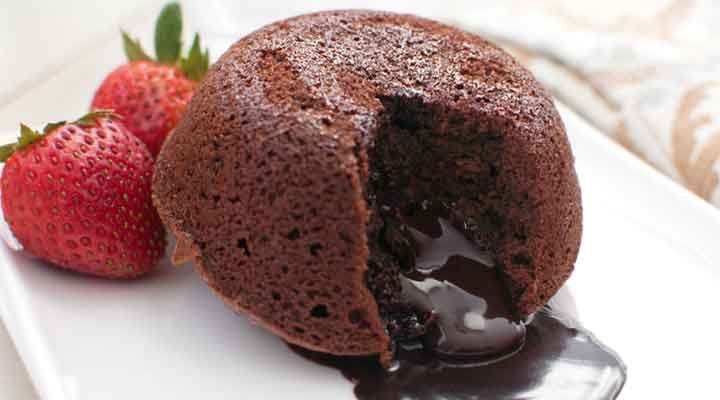 RECIPE OVERVIEW
These chocolate fondants are very rich and indulgent. Good quality chocolate makes all the difference, so try to get chocolate with a minimum of 70% cocoa solids.
200

g

Dark Chocolate 70%

broke into pieces

1

bottle

SuperValu Cream

to serve
Method
Preheat the oven to 180C/350F.

Melt the chocolate in a heatproof bowl set over a pan of simmering water.Remove from the heat and stir in the butter until combined and melted. 

Remove from the heat and set aside for 2 -3 minutes.In a separate bowl, beat half of the sugar and egg yolks until pale and fluffy, then beat into the chocolate mixture.

Place the egg whites in a third bowl and whisk until stiff peaks have formed. Whisk in the remaining half of sugar a little at the time until stiff and shiny.

Fold in the meringue and fill 4 porcelain teacups two-thirds full. Arrange on a baking sheet and bake for 12 minutes until well risen but still with a slight wobble in the middle. 
TOP TIP:  If you want to present your fondant on a dish, add 30g flour to the mixture before adding the egg white, it will help it to stand.   To improve the appearance of your fondant, light coat the mould with some cocoa powder, it prevents sticking and has a chocolately finish
Be the first to add a review.