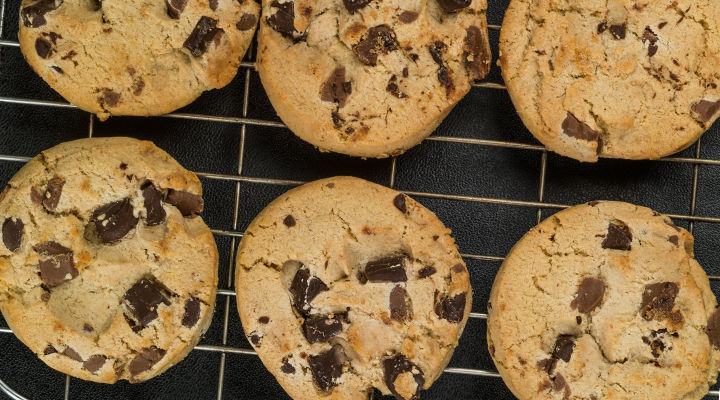 RECIPE OVERVIEW
The cookies should take 10-12 minutes to cook but you can slightly undercook them as they will cook while cooling on the pans!
200

g

SuperValu Butter

softened
Method
Set oven to 200 degrees.
Whisk together your butter and sugar until it's at a smooth consistency.
Add your egg and then whisk again.
Add your flour in sections because if you try to do it all at once it will make a mess.  (If you find the flour is not mixing in or your dough is too dry add in a dash of milk.)
For this next part you want to make sure your hands are nice and clean!  Break the chocolate into the bowl and mix it in with your hands.  Be sure to mix from the bottom to make sure each cookie has enough chocolate.
Once you've mixed the chocolate in, line 2 trays with baking paper or foil. Use your hands to separate the mixture into 10 blobs.
Now pop your chocolate blobs in the oven for 11 minutes - I have found this to be the perfect baking time. 
When you get them out they will not look cooked, it is vital you know this, as it will be very tempting to leave them in for longer and then they'll be hard and overcooked once they are cool. 
Just take your cookies out after 11 minutes and leave them to cool on the trays for about 30 minutes.
Be the first to add a review.