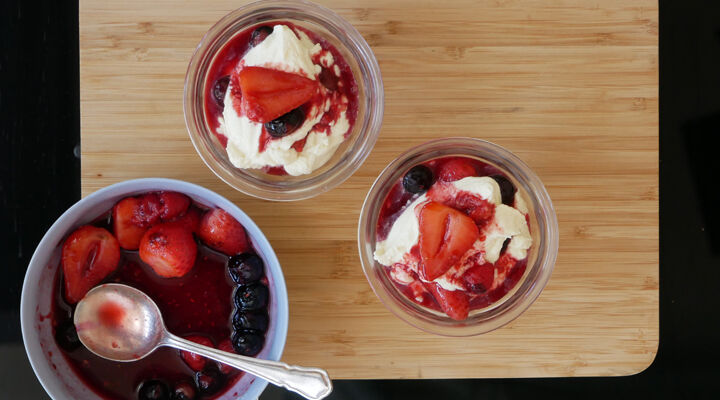 Method
Over medium heat, Place sugar to caramelize for 1 minute or until becomes golden in colour. Add the mixed berries and pour in the Gin.
Flambee and add the lemon juice.
Cook for a further 2 minutes over medium heat until the fruits have softened.
Remove from the heat and allow to cool completely.
In a large bowl, whip the cream, mascarpone cheese and vanilla extract until thickened.
In 4 glasses, alternate layers of whipped cream mixture and fruit purée, finishing with some compote.  
Chill in the refrigerator for at least 15 minutes.
Serve with extra berries.
Be the first to add a review.