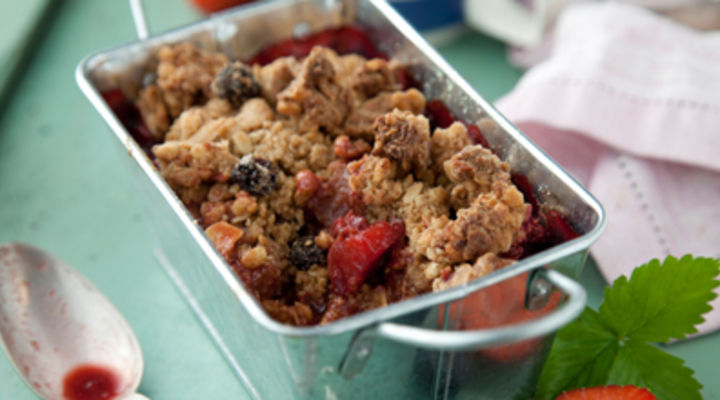 RECIPE OVERVIEW
Got this recipe from my mother and make it a lot. Its a real crowd pleaser - there is never any left overs!
1

punnet

Fresh Blueberries

75

g

SuperValu Brown Sugar

2

-

SuperValu Cooking Apple

1

punnet

SuperValu Strawberries
Method
Peel, de-core and chop the apples. Cook them in a pot on a low heat with 50g of caster sugar and a tablespoon of water for 7 minutes.
Transfer the apples to a pie dish - spread out evenly. Top with chopped strawberries and blueberries. 
Rub flower and butter together with your hands in a large bowl until it looks like breadcrumbs. Then stir in the brown sugar.
Scatter this mixture evenly over the fruit in the pie dish.
Cook in a preheated 180 degree c oven for 35 minutes.
Hey presto and its done - serve with some custard and some cream. Delicious!