Fun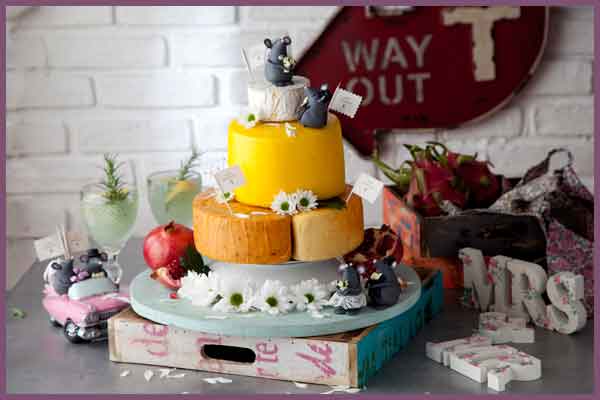 Put a smile on everyone's face with this colourful collection of cheese, fruit and flowers. You could pair up a buttery Irish Cooleeney with the spicy tang of Mexicana cheese. Or try a bite of Smoked Applewood cheddar with Carrigaline cheese, just for fun! Round it off with pomegranate, dragon fruit, white chrysanthemums, rosemary and lemon for a lovely light-hearted note on your big day.
Serves 50 guests as part of a cheeseboard.
Serves 100 guests as part of a buffet.